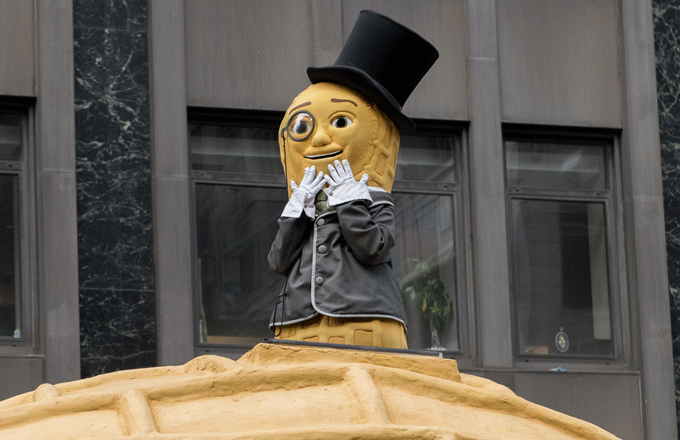 Mr. Peanut died on Wednesday. Cause of death? His own valor. Also he was blown up by a peanut truck for something that's got to be a Super Bowl ad campaign. The Boy Who Cried Wolf, there's lessons in that book.
The 104-year-old's quote-unquote death was preceded by this quote-unquote confirmation: 
And about an hour later this footage of him saving Wesley Snipes and Matt Walsh showed up. What a guy: 
With that out of the way, it's hard to argue that the Planters people didn't do their jobs because the mascot's death was the No. 1 and 2 trend on Twitter, and when the hell was the last time anybody was talking about peanuts? Probably that time he was over-dabbing.
*Re-reads above tweets* Yep, that had to be what they were going for.