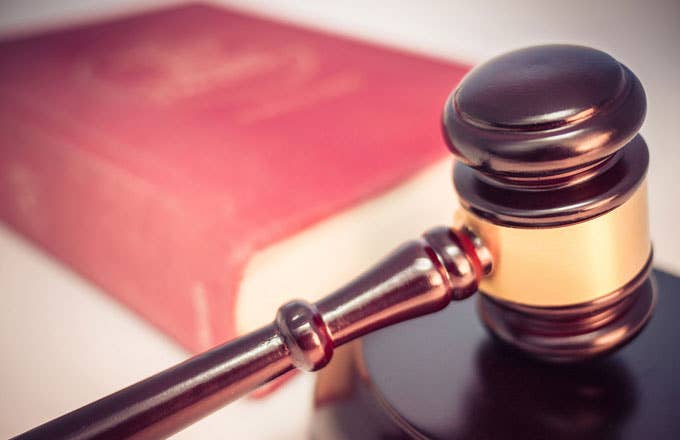 Lot of numbers coming at you here.
A new study put together by a trio of researchers from the University of Michigan, Michigan State University, and the University of California, Irvine, has concluded that black people convicted of murder, sexual assault, and drug related crimes, are far more likely to be found innocent when compared to their white peers. That report, which was published on Tuesday by the National Registry of Exonerations, reviewed almost 2,000 such cases which dated as far back as 1989.
Disparities broke down like this:
- Of wrongful murder suspects, black people make up 50 percent while white people make up 36.
- On sexual assault, black people make up 59 percent of wrongfully convicted inmates, compared to 34 percent white people.
- And on drug charges (possession or sale), black people make up 55 percent, as opposed to white people making up 25 percent.
Furthermore, of people who were ultimately judged to have committed no crime, black people had to wait nearly three years longer than white inmates before they were released from prison. While other ethnic groups were included in the report, the authors of the study only compared white and black populations because those were the only two that weren't hindered by limited data.
While the overall trends are old news to anyone who has been paying attention, the data released on Tuesday attempted to explore possible factors that caused the gap.
"The causes we have identified run from inevitable consequences of patterns in crime and punishment to deliberate acts of racism," said the write-up's authors, law professor Samuel Gross, senior researcher Maurice Possley, and research fellow Klara Stephen.
Black murder defendants make up 40 percent of those convicted, but 50 percent of those whose convictions are ultimately overturned. The authors concluded that the high murder rate doesn't entirely explain the gap between wrongfully convicted black and white murder convicts being set free from prison. They reasoned that racial bias is a factor, as 15 percent of black murders have white victims, but 31 percent of black murder suspects who see their convictions overturned are in cases with white victims.
The researchers stated that wrongdoing, such as perjury, tampering with witnesses, or hiding evidence, was present in 76 percent of cases where black suspects were wrongfully convicted, as opposed to 63 percent of cases where white suspects were convicted.
Similarly the researchers said that racial bias may also contribute to the disparity in sexual assault cases. Piggybacking off earlier studies, they believe that the penchant for white witnesses to mistake black people for one another helped contribute to the statistical rift. "Assaults on white women by African-American men are a small minority of all sexual assaults in the United States," they wrote. "[B]ut they constitute half of sexual assaults with eyewitness misidentifications that led to exoneration." Eyewitness errors were made in 79 percent of sexual assault cases within the registry, at least when it came to black defendants. When it came to white defendants, eyewitness errors were made in 51 percent of cases. (In both cases those seem alarmingly high, right?).
If you'd like to read the study in full, it can be found here.