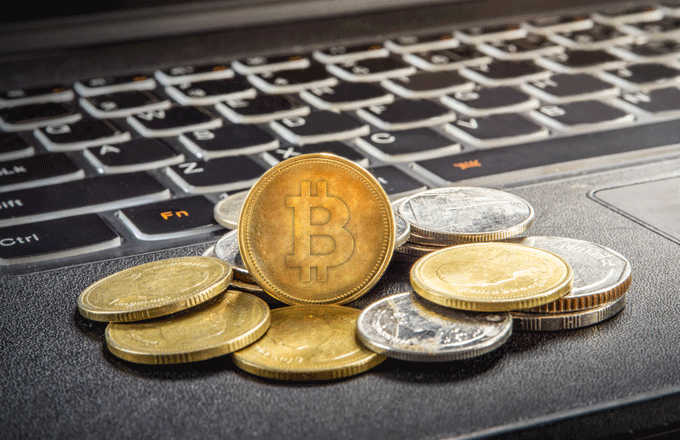 On Tuesday, federal prosecutors announced the arrests of three men for their alleged roles in running a fraudulent cryptocurrency operation, dubbed a "high-tech Ponzi scheme," that reportedly took $722 million from investors over five-and-a-half years. Two other men have been charged, but are yet to be apprehended.  
Matthew Goettsche, 37, was arrested in Colorado, Jobadiah Sinclair Weeks, 38, was arrested in Florida, and Joseph Abel, 49, was taken into custody in California, due to their alleged roles in conspiracy to commit wire fraud. In addition to that charge they're also facing penalties for conspiracy to offer and sell unregistered securities.
Prosecutors allege that the men had been running a business called BitClub Network since April 2014 up until Dec. 2019, and that they had promised investors earnings if they bought into their cryptocurrency mining pool. Authorities argue that those earnings were made up. They also say that the operation offered rewards to investors that recurited new people to the scheme. The 27-page indictment alleges that the BitClub Networkers also failed to register shares sold with the U.S. Securities and Exchange Commission.
"What they allegedly did amounts to little more than a modern, high-tech Ponzi scheme that defrauded victims of hundreds of millions of dollars," said U.S. Attorney Craig Carpenito.
A statement from the U.S. attorney's office also laid out the group's apparent strategy. "Goettsche discussed with his conspirators that their target audience would be 'dumb' investors, referred to them as 'sheep,' and said he was 'building this whole model on the backs of idiots," that statement said. 
Weeks and Abel are said to have been so into the grift that they produced videos and went around the U.S. and overseas to promote the fake business, which they described as both "the most transparent company in the history of the world that I've ever seen" and also "too big to fail." 
Despite those boasts the men reportedly had doubts about being able to sustain the con. In Feb. 2015, Goettsche allegedly directed a fourth man, Silviu Balaci, to "bump up the daily mining earnings starting today by 60 percent." According to the indictment, Balaci responded by saying "that is not sustainable, that is ponzi teritori [sic] and fast cash-out ponzi ... but sure."
In Sept. 2017, Goettsche also sent an email to another alleged conspirator that directed him to "[d]rop mining earnings significantly starting now" so that he could "retire RAF!!! (rich as fuck)."
However, in June 2017, there was at least some evidence of pangs of doubt over the ethics of such a scam, as Weeks stated in an email to Goettsche and another conspirator that selling shares and not using it to fund the purchase of mining equipment was "not right." 
Those who were apprehended had court appearances scheduled for Tuesday. A fifth unnamed man is being sought by authorities, though his identity has been redacted until an arrest takes place. 
If convicted each defendant could get up to 20 years of prison, and a $250,000 fine, on the count of fraud conspiracy. As for the selling of unregistered securities, that could also get them a sentence of five years and another $250,000 fine.