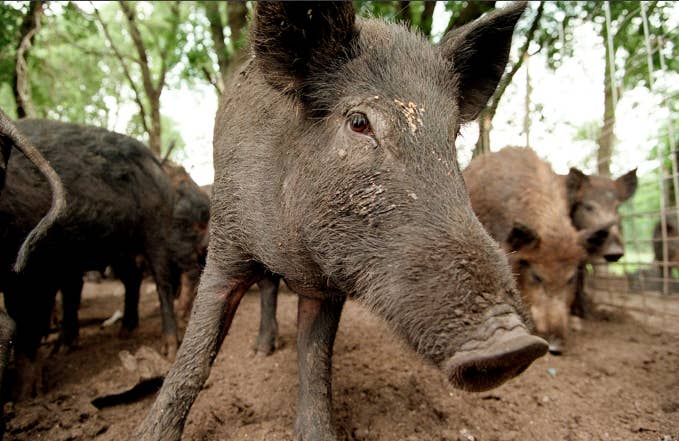 A pack of wild hogs destroyed someone's stash of cocaine. 
According to the Italian edition of The Local, a pack of feral hogs sniffed out cocaine that was buried in a forest in eastern Tuscany. The hogs then dug up the drugs and destroyed the whole package. Authorities found out about the incident while investigating a group of suspected drug traffickers near the town of Montepulciano. The police were listening to wiretaps when they heard the pushers complaining about the money they lost from the hogs scattering the coke around the forest. Police think that more than $22,000 worth of cocaine was destroyed by the hogs, but the exact amount is unclear because the pigs could have ingested some of the drugs.
Newsweek reports that the investigation into the traffickers began last year. After a 21-year-old Albanian woman was murdered, police realized that there was a drug trafficking network that stretched across multiple central providences in Italy. The network reportedly moves close to four pounds of cocaine a month at around $90 to $120 a gram. 
Drug dealers aren't the only people who are having issues with wild hogs Italy, as gangs of feral hogs are becoming pests in the country. They are destroying farmland, causing thousands of car accidents a year, and even attacking people. The problem has gotten so bad that farmers from across the country went to the capital in hopes to persuade lawmakers into taking action.