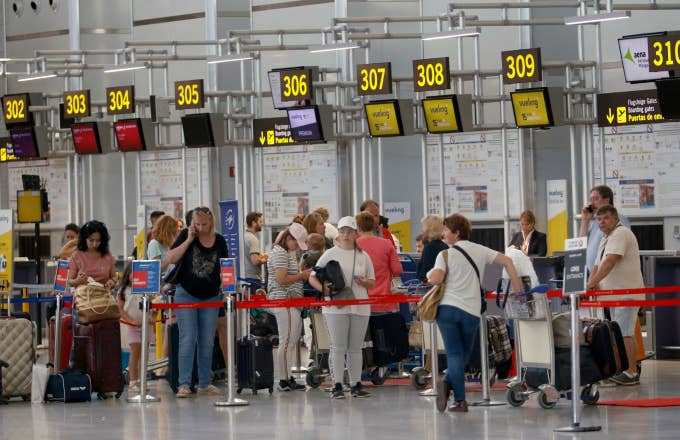 Police in Spain arrested a man in Barcelona's international airport for allegedly trying to hide over $30,000 worth of cocaine under his toupee. 
According to authorities, a Colombian man on a flight arriving from Bogotá caught their attention last month because he "looked nervous" and was wearing an oversized wig under his hat. This behavior prompted police to search the man. After asking him to remove his hairpiece, they discovered that the man had half a kilo of cocaine stuck to his head. The man's identity has not been revealed, but a statement was released by the Spanish National Police regarding the incident. Accompanying the description was a picture of the culprit with his eyes blacked out.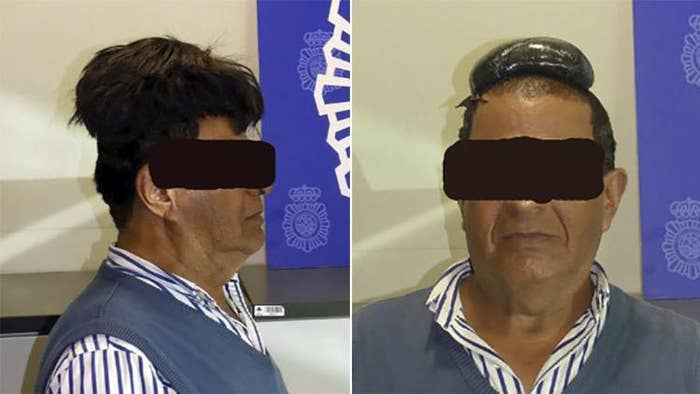 Per Reuters, the Spanish police at the Barcelona-El Prat airport seized over 100 kilos of cocaine last year. In the statement for this incident, authorities claim "there is no limit to the inventiveness of drug traffickers trying to mock controls."
"Intercepted a muleteer who hid half a kilo of cocaine in the double bottom of his toupee," the translated statement reads. "This man was arrested after arriving at the Barcelona-El Pratairporton one of the flights considered "hot" from Bogota. The value of the drug intervened depending on the purity and the "cut" could exceed 30,000 euros ($34,000 USD)."