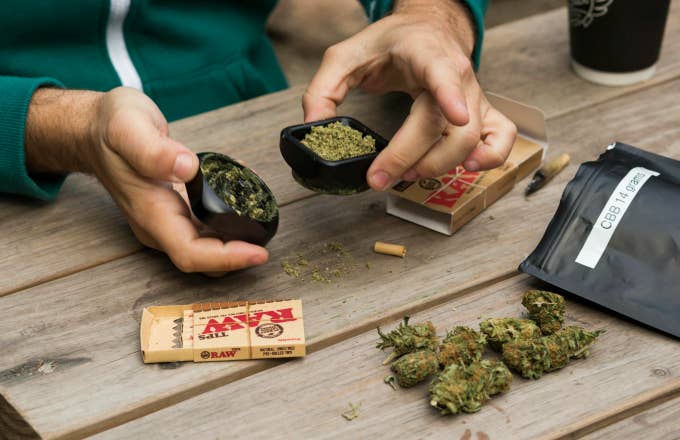 The Canadian trap is jumping like Vince Carter with the Raptors as reports show that the country spent more than a billion dollars on legal weed in 2018. 
According to Arcview Market Research and BDS Analytics, Canada increased their spending on legal weed from $755 million ($569 million USD) in 2017 to $1.6 billion ($1.2 billion USD) in 2018. This spike happened despite Canada pushing back legalization from the summer to Oct. of 2018. And that billion dollars adds to the over $4 billion USD that Canada spends on weed in general that makes the country the world's third largest marijuana market.
Also the report predicts that by 2022 Canada's legal weed market will jump to $7.8 billion ($5.8 billion USD) which will move it past California as the world's largest distributor of recreational marijuana. It then goes on to state that in 2022 recreational weed use will surpass that of medical marijauna while also disclosing that the number of adult Canadians who've consumed weed in the last six months went up from 21 percent to 25 percent in 2018. 
Considering Canada's cannabis usage on the incline combined with the industry growing at an alarming rate, BDS Analytic managing editor Tom Adams urges those interested in the marijauna business to pay close attention to the marketing schemes of their nothern neighbors.