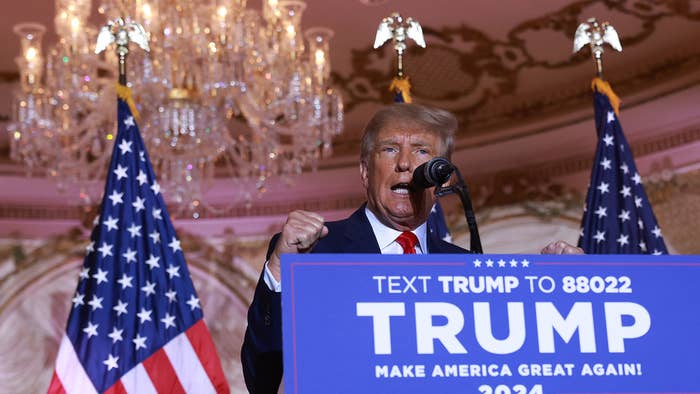 Elon Musk has reinstated former President Donald Trump's Twitter account.
The move came after Musk polled his 117 million followers with the final results being 51.8 percent who voted "yes" and 48.2 percent who voted "no." The final results tallied votes from 15,085,458 people.
Musk has previously restored Kathy Griffin, the Babylon Bee, and Jorden Peterson who all have active Twitter accounts now.
He also mentioned that Twitter's new policy since he took over as owner is "freedom of speech, but not freedom of reach. Negative/hate tweets will be max deboosted & demonetized, so no ads or other revenue to Twitter. You won't find the tweet unless you specifically seek it out, which is no different from rest of Internet."
In a statement, NAACP President Derrick Johnson wrote after learning of Trump returning to Twitter: "In Elon Musk's Twittersphere, you can incite an insurrection at the U.S. Capitol, which led to the deaths of multiple people, and still be allowed to spew hate speech and violent conspiracies on his platform. If Elon Musk continues to run Twitter like this, using garbage polls that do not represent the American people and the needs of our democracy, God help us all."
Trump announced on Nov. 15 that he is running for president in 2024. It hasn't been made formal on whether he'll return to Twitter or if he's sticking with Truth Social.
Trump's last tweet was from Jan. 8, 2021.