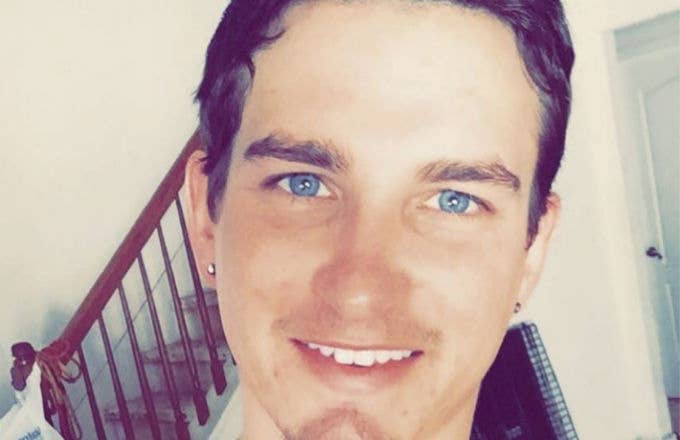 A clubgoer heroically saved a man shot during the mass shooting in Orlando, Fla.'s gay nightclub Pulse early Sunday morning. The shooting left 50 dead, including gunman Omar Saddiqui Mateen, and 53 wounded—making it the worst mass shooting on U.S. soil.
The clubgoer being lauded as a hero is Joshua McGill. In an emotional Facebook post, he explained how he managed to save the life of a man wounded in Pulse.
But he had to escape first.
McGill said in an interview that he managed to escape Pulse after finding an exit behind the bar area. He said it was last call for drinks when he first heard shots ring out followed by people ducking. Once outside, McGill wasn't sure if what he had heard were gunshots, a prank, or someone setting off fireworks. He jumped a fence behind the club's patio area and then hid under a car for safety.
While hiding, McGill said he heard "mumbling" and then grabbed the man, pulling him behind the car with him. McGill recalls only seeing two shot wounds on the man, "one in each arm." He later discovered another in the man's back.
"I tied my shirt and his shirt over his wounds to stop the bleeding and got him secretly to the nearest officer who then transported us to the ER," McGill wrote on Facebook. He said he was with the man, who he only knew as Rodney, as police transported him to the ER. During that time, he applied pressure on the wounds and tried to keep him awake as directed by police.  
"The things I had to say to the guy and make promises I didn't know I would be able to keep or not to keep him conscious while holding him as tight as I could and blood everywhere on me," McGill wrote.  
After Rodney was admitted, McGill said he wasn't able to learn more information about his condition because he wasn't family. He hoped that by reaching out publicly he could find someone that could let him know how Rodney was doing.
McGill later posted on Facebook that he had been told Rodney was having surgery Monday morning.
Some people came forward as Rodney's cousins in comments under McGill's Facebook post. They also posted a GoFundMe set up to help pay for Rodney's medical bills. The GoFundMe identified the man McGill saved as 27-year-old Rodney Sumter of Jacksonville, Fla. He is said to be a father of two who was working as a bartender at Pulse.
In Josh's most recent Facebook post, he said he was trying to arrange a meet and greet with Sumter.
To help Sumter you can visit the GoFundMe page. And here's how you can help the other victims.