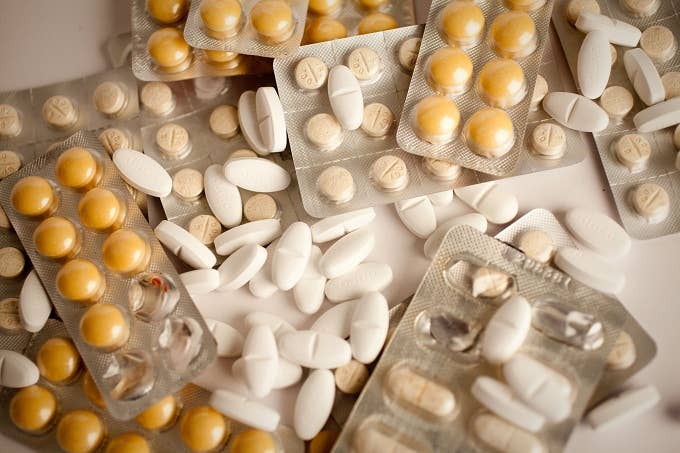 India has a decent-sized counterfeit pharmaceutical market compared to other countries.
A recent report by the World Health Organization estimates that 20 percent of all drugs sold in India are fake. Additionally, 35 percent of all fake drugs sold globally are exported from the subcontinent.
CryptoCoinsNews reports a government think tank—the National Institute of Transforming India—has a solution rooted in blockchain proof-of-concept, which claims to "unique identification codes or numbers allocated for every single medicine which can then be tracked through the entire supply chain using blockchain technology."
The technology hopes to crack down on the sale of fake drugs. Whenever medicine is sold, it will get audited on the blockchain. The country is considering implementing blockchain for its entire drug inventory, although there are concerns additional barcoding will result in a loss of production.
While India may have a huge problem, location doesn't matter in terms of safety. No matter where counterfeit drugs are produced or sold, they're still dangerous, according to NPR. Additionally, many other countries engage in illegal and counterfeit drug trades.
This crisis brings light to how difficult it can be obtain legitimate medication, whether it's cost, insurance, etc. Fake drugs may contain no active ingredient, or the wrong one. They may also have the correct active ingredient, but at the wrong dosage.