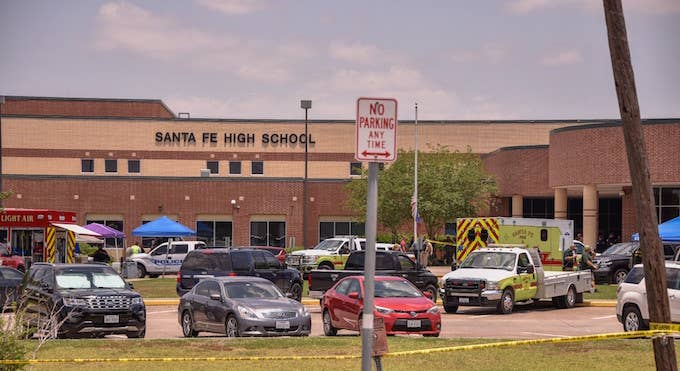 In true National Rifle Association fashion, organization spokeswoman Dana Loesch didn't place any blame on the NRA and instead pointed at the media for "creating" mass shooters through its coverage of suspected perpetrators.
"[The media] has got to stop creating more of these monsters by oversaturation," Loesch said on NRATV.
"I'm not saying don't responsibly report on things as they happen," she continued. "I understand it. But constantly showing the image of the murderer, constantly saying their name, is completely unnecessary."
Loesch referred to school shootings from the past, where suspects cited the 1999 massacre at Columbine High School in Colorado in written messages or social media posts. She shared her perspective the day of the Sante Fe High School shooting that left 10 people dead and more 10 wounded.
Dimitros Pagourtzis, the 17-year-old suspect who was a student at the school, has since been charged with capital murder and aggravated assault of a police officer. He's being held in Galveston County jail without bail. A second person of interest at the school has also been detained.