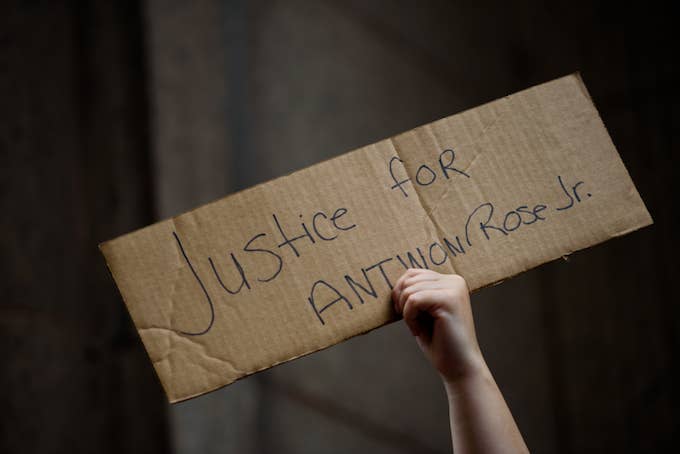 A jury has acquitted police officer Michael Rosfeld, who shot and killed unarmed black 17-year-old Antwon Rose II outside Pittsburgh, the Associated Pressreports.
The decision was handed down on Friday, after the jury deliberated for less than four hours. The shooting and investigation triggered protests in the city, as crowds challenged the police department's use of deadly force on the teen.
"Antwon Rose was shot in his back, which killed him. He was unarmed, and he did not pose a threat to the officer or to the community, and the verdict today says that is OK, that is acceptable behavior from a police officer," Rose family attorney S. Lee Merrit said, in response to the jury's decision, per CNN.
Rosfeld faced a criminal homicide charge, which included murder, voluntary manslaughter, and involuntary manslaughter per Pennsylvania law. He could have been sentenced to life in prison if convicted.
Rosfeld shot and killed Rose on June 19, 2018. Rose was shot three times—in the back, side of face, and arm—as he ran away from the cop after a traffic stop. According to CNN, Rosfeld felt threatened and thought he'd seen what he thought was a gun. Police pulled the car over because it matched the description of a car that had been involved in a shooting of a 22-year-old man earlier that night. A video of the shooting was posted to Facebook, and shows two people running from a car after three gunshots are fired.
Rosfeld was placed on leave by his department following the shooting.