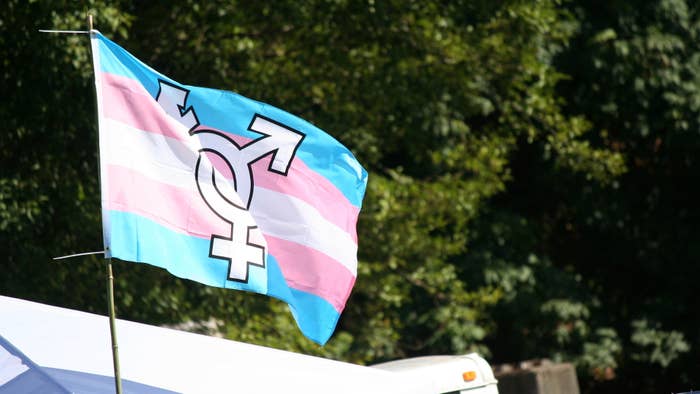 Idaho has become the first state to pass two anti-transgender bills that will prevent transgender girls and women from competing in women's sports. The second bill restricts trans people from altering their birth certificates.
Gov. Brad Little signed off on the two bills on Monday, Reutersreports. The Bill says "athletic teams or sports designated for females, women, or girls shall not be open to students of the male sex." The bill is targeted towards public school system and higher education system sports leagues. The issue started when people felt like transgender athletes were competing and prevailing in events like weightlifting and track and field.
LGBTQ+ and civil rights groups, such as The Trevor Project and ACLU, have deemed the laws as dangerous and unconstitutional.
"The ACLU of Idaho condemns Governor Brad Little's decision to sign discriminatory, unconstitutional, and deeply hurtful anti-transgender bills into law," a statement from the group read. "Leaders from the business, faith, medical, education and athletics communities will not forget this decision or what it says about the governor's priorities during a global pandemic. The ACLU will see the governor in court."
The Trevor Project made its own statement: "It is a sad day in the United States when lawmakers are more determined to stop trans young people from playing games than to provide them with the care, support, and opportunities they need to survive and thrive," said its head of advocacy and government affairs Sam Brinton.
The new birth certificate law goes into effect on July 1 and completely disregards a 2018 federal court ruling that said prohibiting birth certificate sex changes breaks the Equal Protection Clause in the U.S. Constitution.