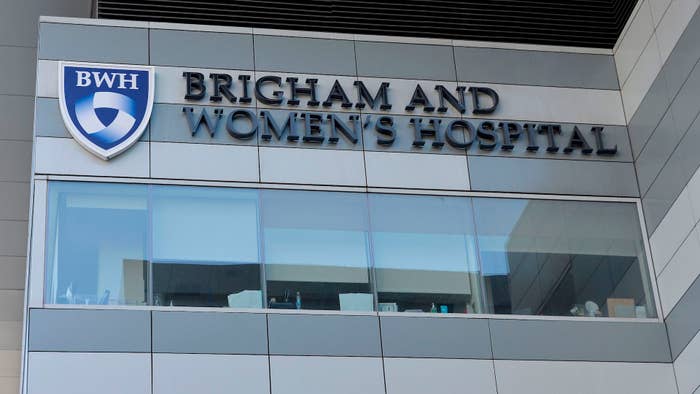 A 31-year-old Boston man named DJ Ferguson will go without a heart transplant because he refuses to get vaccinated against COVID-19.
Per CBS News, the city's Brigham and Women's Hospital insists Ferguson get vaccinated if he wants the surgery performed.
"Like many other transplant programs in the United States—the COVID-19 vaccine is one of several vaccines and lifestyle behaviors required for transplant candidates in the Mass General Brigham system in order to create both the best chance for a successful operation and also the patient's survival after transplantation," the hospital told the outlet.
Ferguson's family said that he was at the top of the heart transplant list, but that it's "against his basic principles" to get vaccinated, according to his father, David Ferguson. "He doesn't believe in it," David explained. "It's a policy they are enforcing and so, because he won't get the shot, they took him off the list (for) a heart transplant."
According to Business Insider, transplants are chosen based on those who are the likeliest to recover from the surgery. Every transplant hospital has a selection committee that looks at a patient's medical history and other factors like alcohol consumption, vaccination records, and more.
DJ's parents said their son isn't an anti-vaxxer and that he has all his other vaccines. According to them, he's simply worried that the COVID vaccine could affect his heart. Doctors have reassured the family that he's at a higher risk of contracting COVID and that any impact on his heart will be minimal and temporary.
Four years ago, Ferguson found out he had an arrhythmia and was taken to Brigham and Women's Hospital this winter when his heart failed. That's when he found out that his vaccination status would make him ineligible for a transplant.
Ferguson is also a father to two children and has a third on the way. They are considering moving him to another hospital, but he might be too weak. "We are aggressively pursuing all options, but we are running out of time," his father said. "I think my boy is fighting pretty damn courageously and he has integrity and principles he really believes in and that makes me respect him all the more."