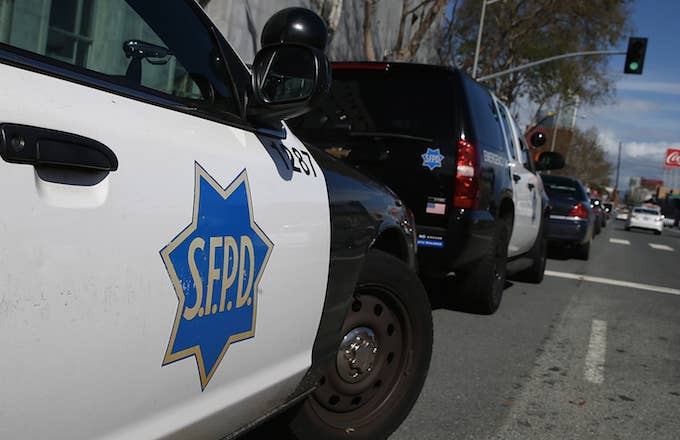 Meet BBQ Becky 2.0.
This weekend, a white woman in San Francisco was filmed calling the police on an 8-year-old girl for selling water outside of her home. The child's mother recorded the incident and posted it to social media on Saturday.
"Make this bitch go viral like #bbqbecky she's #permitpatty," the mother, who uses the Instagram handle @ladyesowavy, wrote in the caption. "[W]ould you rather my daughter be out here getting into shit Fr cuz an 8-year-old selling water in front of her apartment building where she's lived her whole life is NOT a reason to call the Police."
As you can see in the video below, the white woman, who was later identified as Alison Ettel, attempts to hide from the camera while she holds a phone to her ear. The mother can be heard saying: "The whole world is gonna see you, boo." Ettel then stood up from her hiding spot and accused the child of "illegally selling water without a permit."
An earlier Instagram Story on the mother's account shows the child on the sidewalk smiling in front of a cooler. "Cold water for $2," she announces.
As pointed out by Heavy, Ettel has since deleted her personal Instagram and Twitter accounts; however, the pages of her medical cannabis company Treat Well are still active. And you already know the company's Twitter mentions are in shambles.