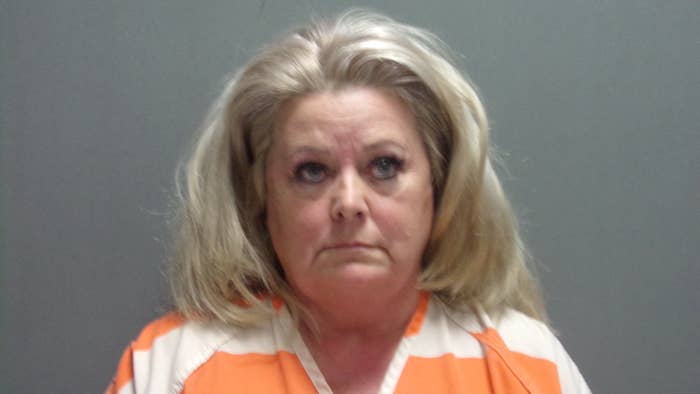 A Texas woman was hit with a felony charge after she allegedly spat on a corpse during a funeral viewing.
According to an arrest affidavit obtained by KLTV, police arrested 51-year-old Laurie Lynn Hinds on June 5, about seven months after she allegedly committed the crime in Tyler, Texas.
Authorities say Hinds entered the funeral home, made a beeline to the open casket, and spat on the body. 
Though the details surrounding the woman's motive remain unclear; however, a witness told police Hinds had "animosity" toward the family of the deceased individual. A warrant for Hinds' arrest was issued in early 2022.
Hinds was reportedly released from Wood County Jail on June 6 after posting $2,500 bond. She is now facing a state-jail felony abuse of corpse charge. It's unclear when she's due back in court. 
Texas law describes "abuse of a corpse" as any instance in which someone "disinters, disturbs, damages, dissects, in whole or in part, carries away, or treats in an offensive manner a human corpse." As pointed out by Newsweek, Texas lawmakers upgraded the crime from a Class A misdemeanor to a state jail felony, which is punishable by six months to two years in a state jail and a fine of up to $10,000.
On Tuesday, East Texas resident David McMichael pleaded guilty to abuse of a corpse and received a five-year sentence of deferred adjudication. During a welfare check back in March, police reportedly asked McMichael why he believed they were at his home.
"Because my son is dead," he allegedly responded, as reported by KSLA.
McMichael said his son had died in 2018 and he never alerted authorities because he didn't have a phone. He said he kept his son's remains inside the house ever since.