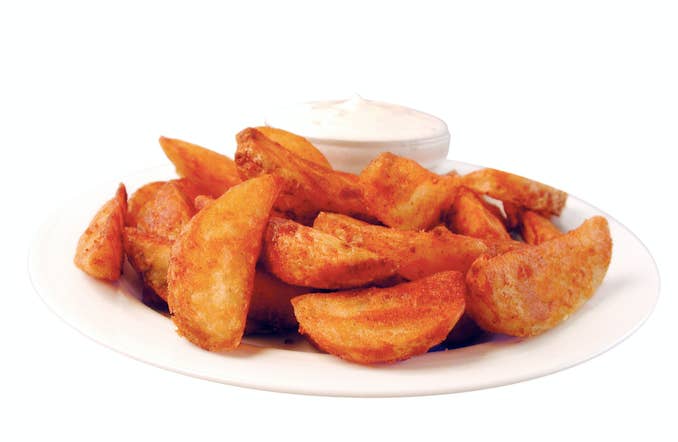 A Florida man was arrested this weekend, after police discovered a bag of methamphetamine inside a to-go box of potato wedges—"hot, fresh potato wedges." 
Deputies found the drugs during a Saturday traffic stop in Hillsborough County. Officers say the suspect, 48-year-old James Henry Simpson, was wanted in a neighboring county after he failed to appear in court on drug-related charges. After learning about Simpson's active warrant, deputies began searching his vehicle and came across 6 grams of meth mixed with his crispy snacks.
Hillsborough County Sheriff Chad Chronister shared the unusual incident via Facebook on Tuesday, writing: "I'd like an order of potatoes wedges with a side of METH!"
Simpson was arrested on the outstanding warrant and slapped with an additional possession of controlled substance charge. According to Hillsborough County's inmate database, the self-employed handyman was still in custody on a bond hold.