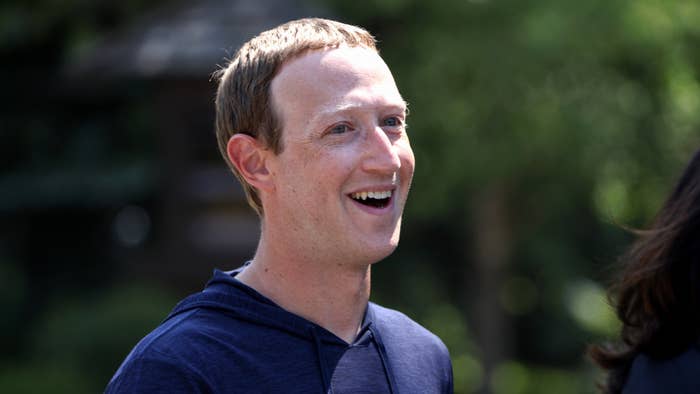 Joe Rogan is clearly impressed by Mark Zuckerberg's MMA skills.
The Facebook founder shared an Instagram video of his recent training session with Khai "The Shadow" Wu—a 27-year-old fighter who will compete at Urijah Faber's A1 Combat 5 on Saturday night.
"One of my training partners, @khaiwu, is making his debut on @ufcfightpass tonight," Zuckerberg captioned the post. "Looking forward to a great fight."
The clip shows the tech billionaire trading shots and kicks with Wu before going for a half guard and securing both an arm-bar and triangle choke. Instagram users and a number of MMA figures immediately praised him for his surprisingly clean performance. Even Rogan, one of MMA's most prominent commentators, had to give Zuck his props. 
"This is great! I'm so happy to see this," the popular podcaster commented. "Training looks solid too!"
During a recent episode of the Joe Rogan Experience, Zuckerberg spoke about his newfound passion for mixed martial arts, which he began exploring during the pandemic.
"I basically collected a bunch of recommendations, ran them by a bunch of people that I know," Zuckerberg said. "I ended up training with this guy Dave Camarillo, (from) Gorilla Jiu Jitsu. He's awesome, super nice guy. I feel like I'm learning a ton." 
He continued: "It really is the best sport. The question isn't, 'How did I get into it?' It's, 'How did I not know about it until just now?' From the very first session that I did, like five minutes in, I was like, 'Where has this been my whole life?' All right. My mom made me do three varsity sports and my life took a wrong turn when I chose to do fencing competitively instead of wrestling in high school or something."
Zuckerberg said he's introduced many of his friends to the sport, and they've since start to train and wrestle together.
"There's just something that's so primal about it … There's a certain intensity to it that I like," he explained. "Maybe there's this cultural thing where a lot of people haven't considered it. I've had 100 percent hit rate of introducing friends to it and converting them to people who now train. Every single person who I've shown it to is like, 'This is amazing. This is obviously how I should be training and working out.'"