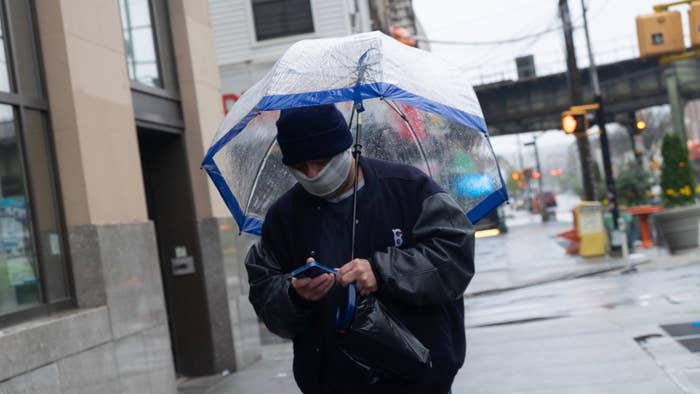 It's an unfortunate reality that scammers and fraudsters come out in droves during a time of crisis. And the coronavirus pandemic is no exception.
In the months since the outbreak emerged, there have been increasing reports about schemes targeting people who are either fearful, greedy, uncertain, or simply looking to provide assistance. On April 27, the Federal Trade Commission confirmed it had received nearly 28,000 virus-related scam complaints since the beginning of 2020, with reported consumer losses totaling $20.44 million. The agency has shared data that reveals the top five categories in which COVID-19 scams were most prevalent; these included travel/vacations, internet information services, and fraudulent businesses.
"There's a lot to worry about when it comes to the coronavirus crisis, including the new ways scammers are using the economic impact payments (so-called 'stimulus checks') to trick people. ... Scammers have no shame, and nothing—not even a global health crisis—is off limits," Karen Hobbs, assistant director at the FTC's Division of Consumer and Business Education, wrote in a blog post.
Here are some of the most common coronavirus scams and the steps you can take to avoid falling victim to them.
Bogus treatments/testing kits
Though researchers have yet to develop a coronavirus vaccine, there have been countless websites and social media accounts peddling so-called "coronavirus cures." Some of these remedies are completely made-up, while others are prescription drugs that have not proven effective in treating the disease. As pointed out by Recode, there has been an influx of websites advertising hydroxychloroquine—an anti-malaria drug that was among the first to be trialed in COVID-19 clinical research. Subsequent reports suggest the drug does more harm than good when used among coronavirus patients, but that hasn't stopped some people from seeking out the drug online.
In some cases, victims will purchase the drugs online and never receive product, while others will get potentially harmful counterfeits.
Per Recode:
Jay Kennedy, a professor at Michigan State University's criminal justice school and Center for Anti-Counterfeiting and Product Protection, emphasizes that it's relatively easy for counterfeiters to make the package of a fake product look believable: They can buy the vials and boxes from legitimate medical supply companies and then replicate any logos and certification stamps.
Fake testing kits have also been popping over the last month, with some bad actors hawking the tests online or even going as far as setting up bogus testing sites. Kentucky officials told WDRB a self-proclaimed medical company has conducted "pop-up" testing outside various Louisville churches. Authorities say the scammers, dressed in HAZMAT suits, were charging more than $200 for a test and using people's DNA results and personal information to make money.
"It's really Medicaid fraud, is what it actually is. There is no reason that you should spend $240 dollars for a COVID test," Metro Council president David James said. "And they're using the same gloves on Person A that they used on Person B, that they used on Person C."
Fake charities
A crisis tends to bring out the worst and best of people. While many quickly look for ways to give back during a time of need, some use illegitimate charities to take advantage of others' generosity. The scammers will either contact people via phone or email, soliciting donations for a bogus organization or on the behalf of a well-known nonprofit. Some have also launched fraudulent crowdfunding campaigns seeking help for food, rent, or nonexistent medical bills.
The FTC says some of the most common tools used in these scams are illegal robocalls, text messages, and phishing emails.
"You donate and they pocket it and if they get enough people to donate it really starts to add up," Roseann Freitas, Better Business Bureau Marketplace Manager, told KHON2. "Second if they get any of your personal information, then down the road you could be a target of identity theft."
Stimulus check scams
In an effort to keep the economy afloat, the government has started to issue stimulus checks to American citizens. The payments vary based on income level and the number of children per household, but most taxpayers are expected to receive about $1,200 to alleviate some of the financial burdens caused by the pandemic. People's desperation for money as well as the confusion surrounding the checks' rollout has provided an opportunity for scammers to take advantage of unsuspecting Americans.
Fortune magazine reports that scammers have gone so far as to create copies of the IRS' "Get My Payment" website, which helps taxpayers track their stimulus checks. Once someone enters their personal information, such as their electronic banking information, "scammers can then use the newly acquired credentials to try to beat the victim to their stimulus check," according to online security firm Bolster.
There have also been reports about emails and phone calls claiming individuals can expedite their stimulus payments or receive more money by paying a fee. 
"The IRS doesn't initiate contact with taxpayers by email, text messages or social media channels to request personal or financial information," the agency's website reads. "This includes requests for PIN numbers, passwords or similar access information for credit cards, banks or other financial accounts."
E-commerce scams
The nationwide lockdowns have forced many people to make everyday purchases online, as some are either uncomfortable or simply not in a position to go inside a physical store. In wake of this uptick—particularly in grocery purchases—many online retailers have reiterated warnings about internet fraud. There have been reports about consumers receiving text messages and/or emails from someone who claims to be with a company like Amazon or PayPal. The targets are then asked to provide banking information or are directed to a login page that resembles the companies' official sites; once the individual gives the requested info, cyber scammers are able to gain access to victims' bank accounts and withdraw funds or make illegal purchases.
Amazon has taken steps to crack down on third-party sellers who have used the health crisis to rip off consumers; this includes price-gouging on products like hand sanitizer, cleaning supplies, and toilet paper, or simply selling an item like a face mask without ever shipping it.
"We've removed proactively more than a million products making false claims and tens of thousands of products that were attempting to price gauge customers," Dharmesh Mehta, Amazon's VP of worldwide customer trust, said during a congressional hearing last month. "This is a rapidly evolving situation and we're being vigilant."
What to do to protect yourself
Federal agencies have provided a number of tips and resources to help the public identify possible coronavirus-related scams. The FTC has even created a bingo card featuring some of the most commonly used phrases seen in coronavirus scams; these include "Get free government money," "Get health insurance," "Get COVID-19 test kit," and "COVID-19 cure!" 
"Scammers are leveraging the COVID-19 pandemic to steal your money, your personal information, or both. Don't let them," the FBI wrote in a March PSA. "Protect yourself and do your research before clicking on links purporting to provide information on the virus; donating to a charity online or through social media; contributing to a crowdfunding campaign; purchasing products online; or giving up your personal information in order to receive money or other benefits."
Here are some extra tips—collected from the FTC, Federal Communications Commission, and Securities and Exchange Commission—that can help you avoid getting scammed during the health crisis:
Ignore offers for COVID-19 vaccinations as there is no proven cure for the virus at this time.
Be cautious of companies—especially those with less legitimate-looking websites or low follower counts—that claim to sell quick-fix remedies for COVID-19-related symptoms.
Verify the legitimacy of a charity through websites like Charity Navigator and GuideStar.
Never donate with gift cards or by wiring money. The FTC encourages to use debit/credit cards or checks.
Hang up on robocalls and never click on links in unsolicited text messages.
Don't share personal information such as Social Security or credit card numbers during an unsolicited call or in response to an unsolicited text or email.
Be wary of emails that claim to be from government agencies like the Centers for Disease Control and Prevention or the World Health Organization. Go directly to the agency's website for information.
If you've been a victim of a scam or believe you were targeted, report the incident to your state attorney general.