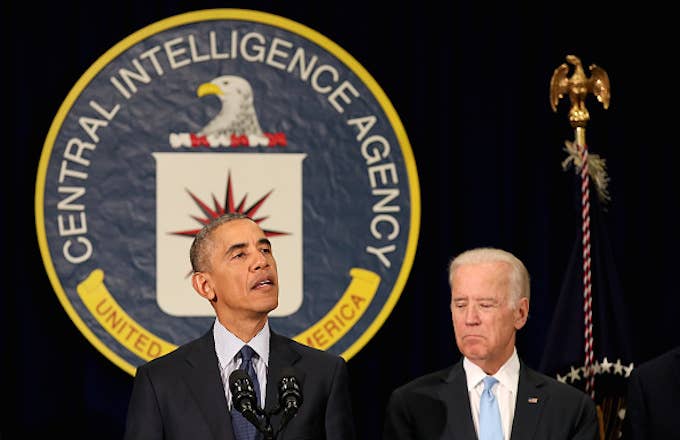 In response to calls for more transparency, the Central Intelligence Agency published nearly 13 million pages of declassified records online Tuesday. Some of the documents shed light on UFO sightings, psychic experiments, and the U.S.'s plans to overthrow foreign governments.
Though the documents in the CIA Records Search Tool (CREST) database were technically public before this week, they were only accessible on four computers at the National Archives in Maryland during business hours.  
"Access to this historically significant collection is no longer limited by geography. The American public can access these documents from the comfort of their homes," Joseph Lambert, the CIA Director of Information Management, said in a press release.
According to the BBC, a lawsuit filed by the nonprofit freedom of information group MuckRock prompted the CIA to publish the documents, which date from the 1940s to 1990s, online. Some of the more bizarre records pertain to mind-control, telepathy, and other psychic abilities. BBC dug up a particularly interesting document in which the government conducted experiments on well-known psychic Uri Geller in 1973. Another undated document states that there have been about 1,500 official reports of UFO sightings, 20 percent of which remained unexplained.
If you'd like to learn more about the government's secret history, you can browse the CREST database here.