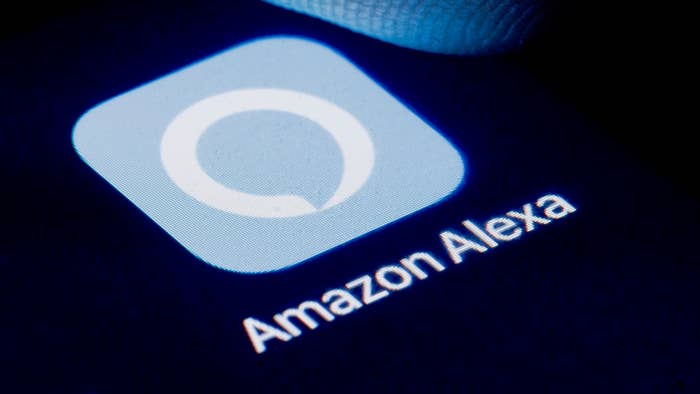 Amazon has unveiled a controversial feature that allows Alexa to recreate anyone's voice—even if the individual is no longer living.
The tech giant confirmed it was developing the system during it re:MARS conference Wednesday in Las Vegas. Alexa's senior vice president Rohit Prasad highlighted the feature in a demonstration video, in which a child asks the voice assistant to read them a bedtime story in their late grandmother's voice.
According to TechCrunch, the Amazon team achieved the audio output by referencing just one minute of an individual's speech. The clip is then used to create longer audio that sounds nearly identical to the person's voice.
"This required inventions where we had to learn to produce a high-quality voice with less than a minute of recording versus hours of recording the studio," Prasad said during the conference. "The way we made it happen is by framing the problem as a voice conversion task and not a speech generation path. We are unquestionably living in the golden era of AI, where our dreams and science."
Though Amazon didn't say when it plans to roll out the feature to the public, some have already expressed concern that the technology can be used for scams or to create false narratives about people. 
Although the voice-mimicking feature may be unsettling to some, Prasad insisted that the goal was to "make the memories last," especially after "so many of us have lost someone we love" during the global health crises.