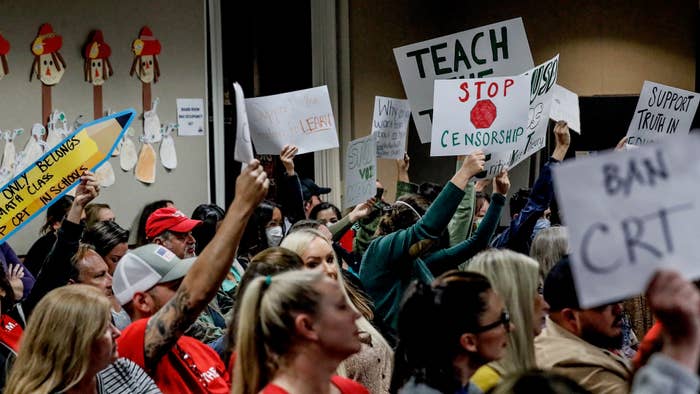 An Alabama school official wants to make it very clear that critical race theory isn't being taught in the classroom, as many residents believe.
According to AL.com, Alabama Superintendent Eric Mackey told lawmakers Wednesday that he's received numerous complaints from parents who say Black History Month lessons are the same as CRT. The claims comes nearly six months after the Alabama State Board of Education approved a resolution that bans the teaching of CRT in public K-12 schools.
"There are people out there who don't understand what CRT is. And so in their misunderstanding of it, they make a report but it's not actually CRT," Mackey told members of the House Education Policy Committee. "I had two calls in the last week that they're having a Black History Month program and they consider having a Black history program CRT," Mackey said. "Having a Black history program is not CRT."
Alabama is one of several states that has imposed or proposed restrictive measures on what can and can't be taught about American racism. Proponents of such measures argue CRT is a divisive discipline that accuses all white Americans of being racist; however, opponents of these policies point out that CRT is an academic framework—primarily taught at the graduate level—that explores systemic racism in American society.
GOP state representative Ed Oliver has sponsored a bill that not only bans CRT from K-12 classrooms, but also from state agencies/contractors' training programs. Oliver has repeatedly claimed that CRT was being taught at Alabama public schools; but, as pointed out by AL.com, he has provided zero evidence to support his claim.
"I can tell you what's in the state curriculum," Mackey continued. "I can tell you what's in our textbooks and CRT is not in there. If somebody does that and steps outside of what's acceptable and what's in the approved curriculum," Mackey said, "that there are some measures that can take place."