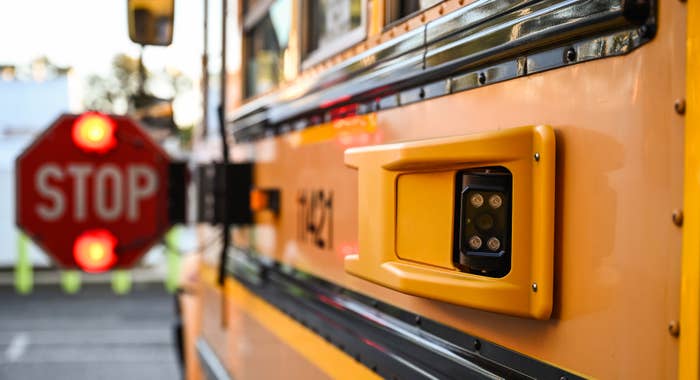 UPDATED 1¼, 11:30 a.m. ET: Timothy Barnes Jr., who was shot in the head by a fellow student, has died, The Atlanta Journal-Constitution​​reports.
According to Lawrenceville police, his family believed he was brain dead before taking him off life support.
The shooter, 17-year-old Serar Shakiib Abdi, now faces multiple charges related to the shooting.
See original story below.
A Georgia teen is in critical condition after he was shot in the head while waiting for a school bus Tuesday morning, NBC News affiliate WXIA News reports.
The victim has since been identified as Timothy Barnes Jr., a 16-year-old sophomore at Central Gwinnett High School. 
"He's on life support, Latoya Nicholson, the teen's mother, told WXIA. "They're doing everything they can do. He had his back turned at the bus stop and he shot him in the head. He never saw it coming."
The incident took place early Tuesday morning around 6:30 a.m. in the Saddle Shoals neighborhood of Lawrenceville, GA. Lawrenceville police said Barnes was waiting for the bus when he was ambushed. 
Barnes' classmate, 17-year-old Serar Shakiib Abdi, has been arrested and charged with aggravated assault and possession of a firearm during the commission of a felony, according to police. Lawrenceville Police Department Lt. J. O. Parker told CNN that the suspect and victim had "some sort of disagreement in the past."
"They know each other from school and had some sort of conflict recently," Parker said.
Central Gwinnett's principal, Shane Orr, released a statement to parents on Tuesday.
"It is with a heavy heart that I share the tragic news about a shooting in our community this morning that involved two of our students," he said. "I do not have many details at this point, as this situation is still being investigated by the police."
Orr continued, "Again, while this incident did not occur at school, it does touch all of us in the Central community— our students, families, staff members, and community. As always, we appreciate your support of our students and school and ask that we all be there for each other during this difficult time."