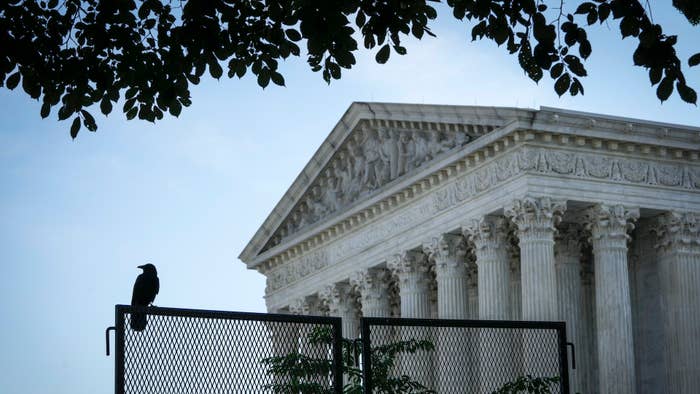 The Supreme Court on Tuesday blocked a controversial Texas law that would've banned social media platforms from restricting user posts based on their views.
CNN reports the Supreme Court's 5-4 ruling arrives after the tech industry argued in a petition that the Texas law would violate companies' First Amendment rights to control what content they display on their platforms. The law, known as HB 20, would've banned all social media platforms with 50 million or more active users from censoring content based on people's viewpoints.
Per CNBC, two groups that represent tech giants such as Amazon, Facebook, Twitter, and Google, wrote an application to court, which argued against the content moderation law.
"HB20 would compel platforms to disseminate all sorts of objectionable viewpoints, such as Russia's propaganda claiming that its invasion of Ukraine is justified, ISIS propaganda claiming that extremism is warranted, neo-Nazi or KKK screeds denying or supporting the Holocaust, and encouraging children to engage in risky or unhealthy behavior like eating disorders," the application read.
A response from Texas attorney general Ken Paxton reads, "So, for example. The platforms can decide to eliminate pornography without violating HB 20 … The platforms can also ban foreign government speech without violating HB 20, so they are not required to host Russia's propaganda about Ukraine."
The Texas law was first passed in September but was blocked from being enacted via a preliminary injunction. It was then allowed to go into effect on May 11 following an appeals court decision. The Supreme Court block will now remain in effect through the 5th U.S. Circuit of Court of Appeals.
The lawsuit over HB 20 will return to district court later this summer, where arguments on both sides will be made on the merits.