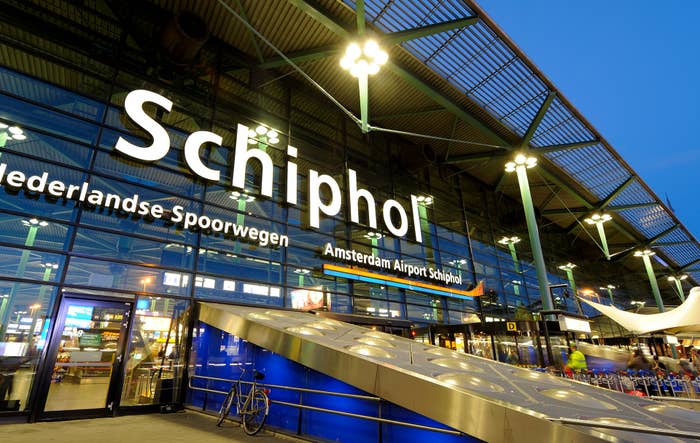 A 22-year-old man from Nairobi, Kenya, was found alive in the nose wheel of a cargo plane that traveled from South Africa to Amsterdam's Schiphol Airport on Sunday morning, the New York Times reports.
According to Flightradar24, the average flight time between the two destinations is 11 hours and 16 minutes. At an altitude between 30,000 to 42,000 feet, temperatures fall well below freezing, making it nothing short of a miracle that the man survived. 
The Dutch Military Police, also known as Marechaussee, took to Twitter on Monday to announce the news.
"Yesterday, a 22-year-old stowaway from Nairobi, Kenya was found alive in the wheel section of a plane that landed at Amsterdam Airport Schiphol from S-Africa," the police wrote. "He's applied for asylum. We're investigating the man's travel route, as well as whether it's a case of migrant smuggling."
A Dutch police spokesperson told ABC News that the man was taken to the hospital, where he is currently in stable condition.
"Our first concern of course was for his health," Marechaussee spokeswoman Joanna Helmonds told Reuters in a separate statement. "This is definitely very unusual that someone was able to survive the cold at such a height — very, very unusual."