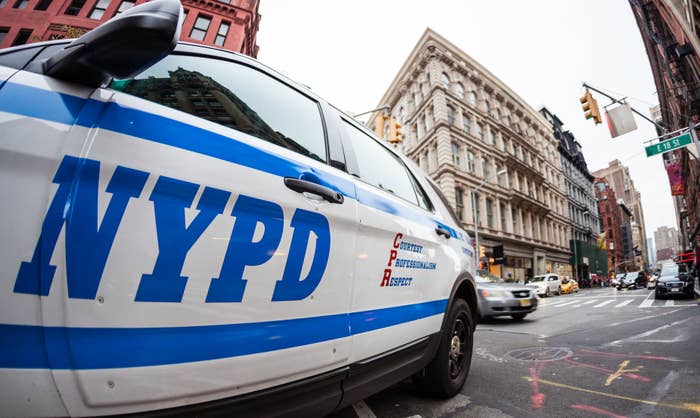 Two NYPD officers were reportedly caught having sex in a car outside a Brooklyn precinct.
The New York Postreports the off-duty officers were found naked in the car after a concerned neighbor called the police after hearing "hot and heavy" cries outside the 79th Precinct in the Bedford-Stuyvesant neighborhood.
A source told the outlet that the pair, who are partners on the job, have had an ongoing affair, which became common knowledge among fellow NYPD officers after the male cop's wife showed up at the precinct last summer to confront the female cop. 
"She showed up to the precinct to confront the girlfriend," the source said. "Shortly after in the rear of the precinct, with bosses and cops present, the two cops got into a huge altercation because of the wife. Nothing was done."
"Then someone had the bright idea to have them partnered up, riding in the same sector," the source added.
Meanwhile, an NYPD spokesman is denying that the pair were caught having sex outside the station, telling the Post that "nothing in the investigation that determined the police found anybody having sex."
"That did not happen. There's nothing that indicates that happened," Chief Kevin Maloney maintained.
However, the source maintains that the leaked information is in fact accurate, adding that the Internal Affairs Bureau recently pulled up to the precinct to ask the officers questions.
The two NYPD officers joined the force in 2018 and 2021. It is not known if the cops, who both denied having sex, were disciplined.