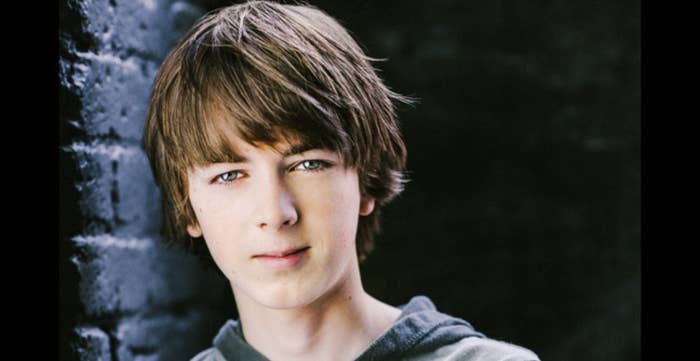 After gruesomely killing his mother, Ryan Grantham, a former actor, planned to drive to Ottawa and kill Prime Minister Justin Trudeau, a B.C. court heard Monday. 
Grantham was known for his roles in popular TV series such as Riverdale, an Archie Comics-based show, as well as Supernatural, iZombie, and the film Diary of a Wimpy Kid. 
The 24-year-old from B.C. pleaded guilty on March 9 to second-degree murder, following the death of his 64-year-old mother, Barbara Waite. An autopsy report revealed the cause of Waite's death was a single gunshot wound to the head. 
"He put the crosshairs on the back of her head, closed his eyes and pulled the trigger," Crown prosecutor Michaela Donnelly said.
The court heard how Grantham was experiencing feelings of self-loathing, hopelessness, and an urge to commit violence months leading up to the murder. According to Donnelly, Grantham was worried his mother would find out about his poor school performance and marijuana smoking.
Grantham had filmed himself on a GoPro camera the day of the murder, where he showed the crime scene and described what happened. The videos were used in court as evidence. 
After the killing, the court heard Grantham went out to buy beer, marijuana, and later went to bed. 
The admission of facts read out by the Crown disclosed that Grantham shot his mother in the back of the head on March 31, 2020. The following day, Grantham loaded his car with three guns, ammunition, 12 Molotov cocktails, camping supplies, and a printed Google map with directions to Rideau Cottage in Ottawa. 
In both a statement to police and excerpts read out in court from his private journal, Grantham mentioned his plan to kill Prime Minister Trudeau. 
B.C. Supreme Court Justice Kathleen Ker used the evidence as sentencing submissions. Ker also heard Grantham had considered mass killings, including one at Simon Fraser University, where he was a student. 
Grantham set out driving east, but only got as far as Hope, B.C., before heading to Vancouver police headquarters, near Graveley Street, to turn himself in.
"Mr. Grantham said, 'I killed my mum," Donnelly said. Police immediately arrested him.
His sister, Lisa Grantham, found their mother's body on April 1. She returned home concerned, after being unable to reach her mother or brother. 
In her victim impact statement, Lisa Grantham said her life and career have been destroyed by the murder. She said her mother, who was battling cancer, was her best friend. 
"It breaks my heart she struggled so hard … only to be murdered by her own son," she said to the court. "She was vulnerable and Ryan gave her no chance to defend herself. It pains me to know he was a danger to her life."  
Lisa Grantham said there is no doubt in her mind that her brother is a dangerous person. Her and Waite's sister told the court they fear his release from prison. 
Second-degree murder comes with an automatic life sentence. The Crown is asking for 17 to 18 years of parole ineligibility. 
The court is awaiting submissions from Grantham's defence. The hearing will resume on Tuesday.