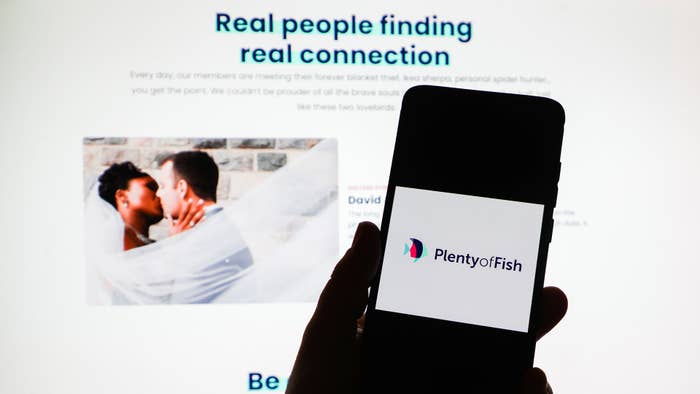 A 30-year-old in Washington said a woman he met on a dating app took him hostage and robbed him at gunpoint with an accomplice.
As the Pierce County Sheriff's Department shared in a press release, the unidentified man informed deputies he traveled to meet the woman, who described herself as a similar age to him, after connecting on Plenty of Fish. The app/website has appeared on multiple "Best Christian Dating Sites" lists in the last few years.
Upon meeting the 19-year-old woman and being in her apartment in Parkland for around five minutes, the victim was approached by a 22-year-old man with a gun, who ordered the victim to strip naked and hand over his money. The woman took photos of him to use as blackmail, and they proceeded to tell him to transfer $6,000 using a banking app. The transaction was flagged as fraudulent, and various other methods of transferring the funds were attempted to no avail.
The two suspects—who are now in custody—released the victim after three hours, but threatened to leak the nude photos if he told the police what happened.
The victim informed law enforcement about the incident and worked with deputies to identify the suspects by using various social media apps. Deputies responded to a domestic violence assault incident at the same apartment the following day, at which point they recognized the 22-year-old and attempted to arrest him. As they went to handcuff him, he allegedly reached for a gun inside his pocket, unable to grab it before he was apprehended. When the suspect was put in a squad car, he attempted to escape and broke an interior door panel.
The man has been charged with robbery, kidnapping, extortion, unlawful possession of a firearm, and malicious mischief, all in the first degree. His bail was set at $125,000. His female accomplice was arrested on robbery, kidnapping, and extortion charges. Her bail was set at $50,000.
"We encourage everyone to review our online dating safety tips to help lessen your chance of becoming a victim," said the Pierce County Sheriff's Department. "We also encourage parents to talk to their kids about the dangers of meeting people online. Always do your research and trust your instinct."