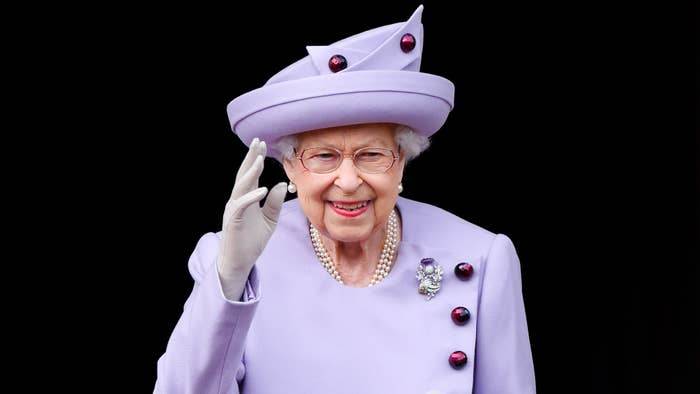 Following reports that she had fallen into poor health, the Royal Family confirmed that Queen Elizabeth II died on Thursday at 96 years old.
"The Queen died peacefully at Balmoral this afternoon," the official Twitter account for The Royal Family revealed at 6:30 p.m. BST. "The King and The Queen Consort will remain at Balmoral this evening and return to London tomorrow."
Buckingham Palace released a statement earlier in the day to announce she had been placed under "medical supervision," causing many to speculate that her passing was imminent.
The Queen's immediate family was rushed to Balmoral, the Scottish home for the Royal Family, following the news of her deteriorating condition. She was joined by Prince Charles and the Duchess of Cornwall Camila, who were already there by her side. Prince Charles is now set to ascend the throne to become King Charles III, with an official coronation expected within the coming days.
The UK government is also expected to declare a bank holiday the day of her funeral, granted it doesn't land on a Sunday. Queen Elizabeth had met with the new Conservative Party leader and current Prime Minister Liz Truss earlier this week, which also marks the last time photographs of her were shared publicly.
Following the news, many notable celebrities and politicians shared their condolences to the Royal Family. You can read them below.