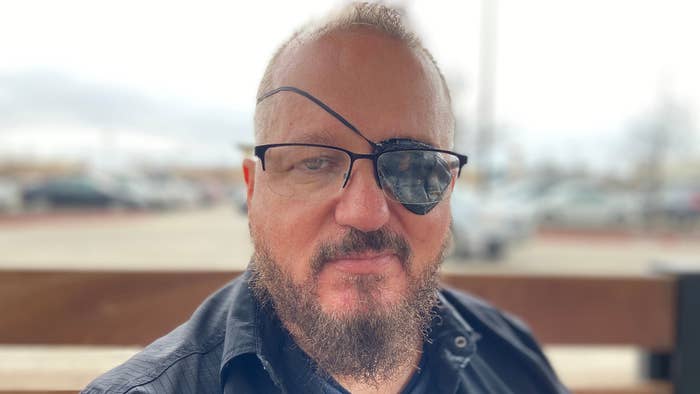 Stewart Rhodes, the founder of the far-right anti-government militia Oath Keepers, has been handed the longest sentence in connection with the January 6, 2021 Capitol riots yet.
Per NBC News, Rhodes was sentenced to 18 years in federal prison following his conviction of seditious conspiracy in November 2022. Before being handed his sentence, Rhodes suggested that he was a "political prisoner" who was being locked up for his politics. Judge Amit Mehta, however, disagreed. "You, sir, present an ongoing threat and a peril to this country and to the republic and to the very fabric of this democracy," Mehta responded.
When he appeared in court on Thursday, May 25, he said he was only guilty of opposing individuals who are "destroying our country." Mehta said he was found guilty "not because of your beliefs, not because you supported the other guy, not because Joe Biden is president right now," but because of his actions leading up to, during, and after the Capitol riots. "You are not a political prisoner, Mr. Rhodes."
Rhodes and other members of the Oath Keepers traveled to Washington D.C. for the January 6 Capitol attack and entered restricted Capitol grounds. In text messages and phone calls, he told members of the group where to position themselves. He was convicted of seditious conspiracy and evidence tampering alongside Kelly Meggs, the former leader of the Florida chapter of the Oath Keepers, on November 29 last year following a nine-week trial. In a recording that was played during the trial, he said the only regret he had in regard to the events of Jan. 6 is that he and others "should have brought rifles."
His sentencing comes weeks after former Proud Boys leader Enrique Tarrio was convicted for co-orchestrating a plot to stop the certification of Joe Biden as president. He was found guilty of seditious conspiracy and is facing the possibility of up to 20 years in federal prison.