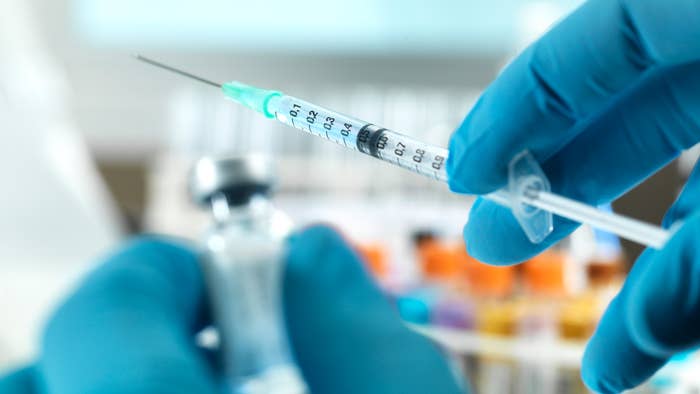 Despite the high number of coronavirus cases and deaths across the country, a new poll suggests that only half of Americans would take a COVID-19 vaccine. The United States has over 1.7 million confirmed cases of the virus, with 100,000 fatalities, but the latest poll from the Associated Press-Norc Center for Public Affairs Research indicates that the nation is split on whether a potential vaccine will do any good.
Released on Wednesday, the poll—conducted with 1,056 U.S. adults between May 14-18—found that 31 percent of Americans weren't certain whether to get vaccinated. One in five, meanwhile, said they would outright refuse such a vaccine. One of the individuals who polled said they were "not an anti-vaxxer" but had some concerns about possible side effects. Another said they would immediately get vaccinated to better protect the health of their family.
The poll indicates that 61 percent of Americans expect a vaccine available to the public "at some point in 2021," while 17 percent believe it won't be until 2022.
The results come just as some health experts have suggested there could be a big backlash if Trump can't fulfill his promise of 300 million doses of a vaccine by January. "It's always better to under-promise and over-deliver," added Dr. William Schaffner, per the Associated Press. "The unexpected looms large and that's why I think for any of these vaccines, we're going to need a large safety database to provide the reassurance."