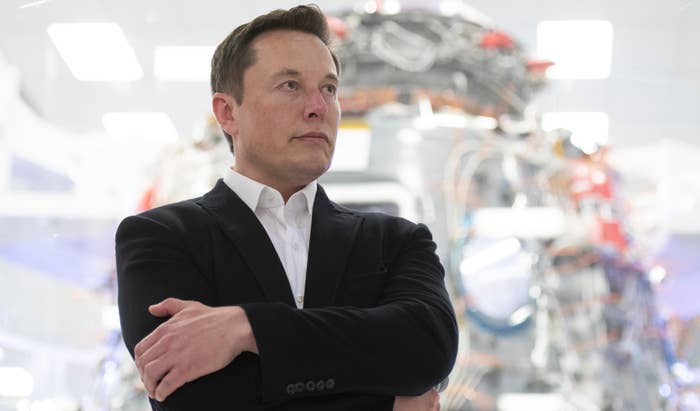 UPDATED 3/15, 9:40 p.m. ET: After issuing a challenge of "single combat" to Russian President Vladimir Putin, Ramzan Kadyrov, the Head of the Chechen Republic, sent a response to the richest man in the world.
In a telegram shared by Musk on Twitter, the Chechen Republic leader gave the "effeminate" billionaire advice on how to transform from "Elona" to "Elon" by undergoing a training regiment that could help him get ready to fight Putin.
Among the tips were for Musk to attend Akhmat Fight Club to learn how to "take a punch," going to a Broadcasting school to learn how to use the media, and train with firearms at the Russian Special Forces University. Musk sarcastically responded by thanking Kadyrov, but ultimately said that he could fight Putin with only his off-hand. The Tesla CEO also changed his profile name to "Elona Musk" on his Twitter account.
See original story below.
Elon Musk, the richest man in the world, has challenged Russian President Vladimir Putin to "single combat" amid his invasion of Ukraine.
The Tesla billionaire shared a tweet on Monday in which he made his proposition.
"I hereby challenge [Vladimir Putin] to single combat," said Musk, who wrote the ruler's name in Russian. "Stakes are [Ukraine]," he added, with Ukraine written in Ukrainian, per Bloomberg.
"[Do you agree to this fight?]" he wrote in a follow-up tweet directed at the official Kremlin Twitter.
Asked by a Twitter user if he'd really thought this through, Musk responded, "I am absolutely serious."
Russia's Rosocosmos space program's director general Dmitry Rogozin quote-tweeted Musk's challenge with, per Forbes, a piece of "The Tale of the Priest and of His Workman Balda" by Alexander Pushkin "You, little devil, are still young. You are weak to compete with me, it would only be a waste of time. Overtake my brother first."
Meanwhile Mykhailo Fedorov, Ukraine's vice prime minister and head of digital transformation, shared Musk's tweet and added, "I am sure that @elonmusk can send Putin to Jupiter."
Musk's challenge came after a series of late night messages, which included a bizarre meme in which Musk joked about Netflix producing a film "about a black ukraine guy [falling] in love with a transgender Russian soldier." In the past Musk, who named his child X Æ A-Xii in all sincerity, tweeted "pronouns suck." On Monday morning, he also tweeted, "By the pricking of my thumbs," a quote from Macbeth that ends with "something wicked this way comes."
Putin launched Russia's invasion of Ukraine on Feb. 24, at which point Musk gave Ukraine access to his SpaceX satellite-based internet system Starlink. Ukrainian Vice Prime Minister Mykhailo Fedorov personally asked him for support, as many across Ukraine faced disruption to their internet access. Musk has been supportive of the country's efforts to defend against the military invasion.
Last week, Joe Biden announced the U.S. had banned imports of Russian oil, diamonds, vodka, and seafood. Russia's invasion has displaced at least 2.5 million Ukrainians, according to the United Nations. Other companies, such as Visa, MasterCard, Netflix, Starbucks, and Sony's PlayStation have suspended business operations in the region as America continues to place sanctions.