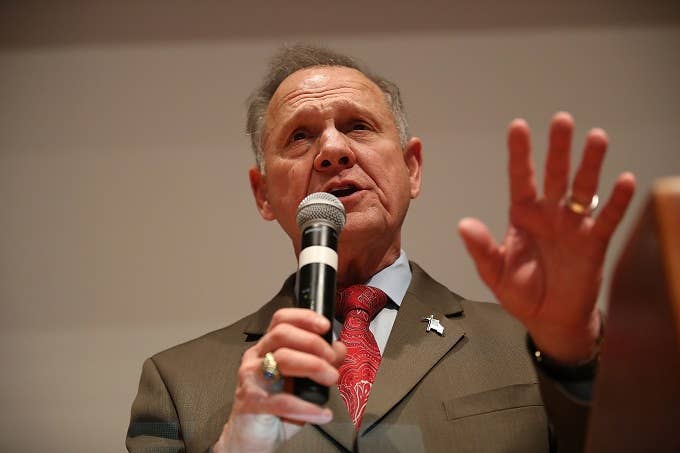 Roy Moore is considering another run for an Alabama Senate seat in 2020. The Republican judge, whose 2017 campaign for Senate was downed by allegations of sexual misconduct with minors, said that he's mulling another run at the legislature while appearing on the conservative radio show Focal Point. 
Moore echoed the idea that the seat was "stolen" by Democrat Doug Jones, allegations that he's shared repeatedly since losing the race.
"I'm seriously considering it," Moore said. "I think the (2017 race) was stolen. I think that's been pronounced in the national newspapers – The New York Times, The Washington Post even has recognized there was a disinformation campaign going on in September of 2017 by forces outside of Alabama that spent a lot of money not regulated by the FEC in trying to dissuade Republicans from voting and encourage and enrage Democrats."
Moore narrowly lost his race after allegations surfaced that he was sexually inappropriate with 9 women and children between the ages of 16 and 22. While the claims of inappropriate behavior are unproven, Moore has a history of misconduct during his time as Chief Justice of the Supreme Court of Alabama. He served as the 27th and 31st Chief Justice and was removed from office both times. The first time Moore was removed for failing to heed a mandate to remove a Ten Commandments monument from the state judicial building. He was suspended from the bench upon his return after a series of ethical complaints were filed against him. He appealed his suspension to the Supreme Court of Alabama and chose to retire when it was upheld. 
The new statements are the closest Moore has come to pledging to run since losing the seat that formerly belonged to Jeff Sessions.