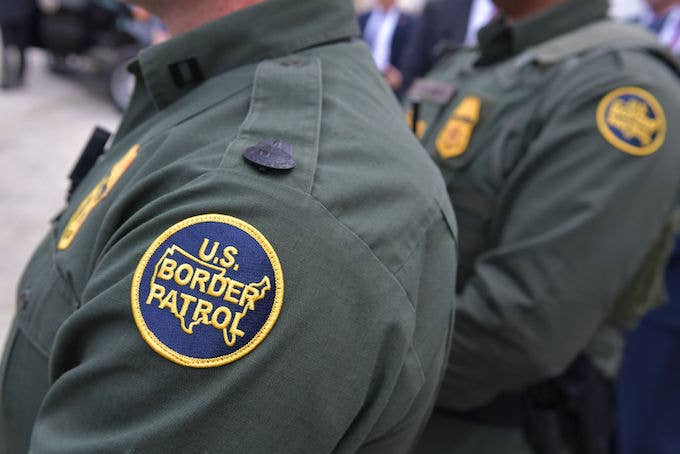 Two Americans minding their own business at a gas station in Montana were bothered by a U.S. Customs and Border Protection officer for speaking Spanish,according to The Washington Post.
Ana Suda and her friend Mimi Hernandez went on a late night run to grab some milk and eggs when they were interrupted by a Border Patrol officer about 35 miles south of the Canadian border. Both women are Mexican American and speak fluent Spanish. After exchanging a few words in Spanish, the officer asked for the women's identification inside the gas station.
When the officer brought Suda and Hernandez outside of the gas station, Suda began filming the encounter. "Ma'am, the reason I asked you for your ID is because I came in here, and I saw that you guys are speaking Spanish, which is very unheard of up here," the officer says in her video.
 "I was so embarrassed...being outside in the gas station, and everybody's looking at you like you're doing something wrong. I don't think speaking Spanish is something criminal, you know?" she told The Post. The women were detained outside the gas station for 35 minutes. "My friend, she started crying. She didn't stop crying in the truck. And I told her, we are not doing anything wrong."
U.S. Customs and Border Protection released a statement announcing that it will be reviewing the situation "to ensure that all appropriate policies were followed."
"Although most Border Patrol work is conducted in the immediate border area, agents have broad law enforcement authorities and are not limited to a specific geography within the United States," the statement reads. "They have the authority to question individuals, make arrests, and take and consider evidence."
Suda plans to take legal action with the help of the ACLU. "I just don't want this to happen anymore," Suda said. "I want people to know they have the right to speak whatever language they want. I think that's the most important part, to help somebody else."