Wendy's Mercilessly Trolls Burger King Over Upcoming French Fry Burger
"When literally anything would be better on a bun than their beef."
Getty
Image via Getty/Justin Sullivan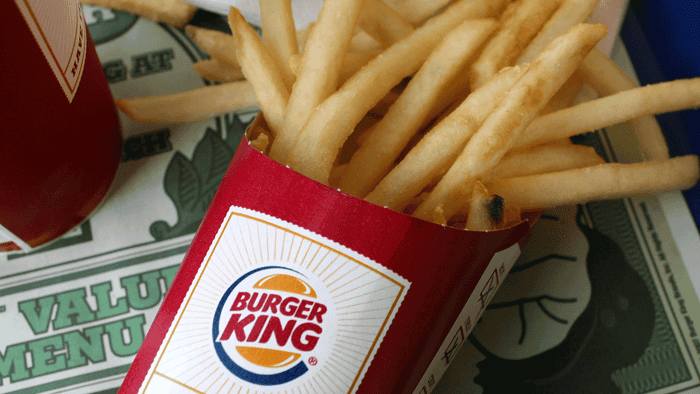 Less than 48 hours after Burger King revealed it would be serving a burger with fries instead of beef between buns at some New Zealand locations, the Wendy's Twitter account proceeded to talk mad shit, which is something that the Wendy's Twitter account is actually pretty good at.
Every other corporate account take notice:
The shot at its rival wasn't just a one-off thing either, as Wendy's then responded to several replies by continuing to dump on BK. Every other corporate account take notice, again:
Since you're probably not in New Zealand, the experimental burger is made up of: two buns, fries, mayo, and ketchup. Also we should note that debuting it in NZ makes sense since the offering reportedly resembles a "chip butty," which is apparently popular in the country (as well as in Australia and the United Kingdom).
Burger King has yet to respond, although this top tweet (in reference to this minor PR nightmare) might have been the route to go. Too bad BK was beaten to it by Dude Wipes:
We'll update if they do...maybe: 
Oh. And also good prediction by this guy. He knows his Wendy's Twitter account: