Just before summer hit, Volkswagen descended on a small town in rural Quebec to film a high-performance car commercial for the all-new 2019 Jetta GLI. The concept? No CGI, no exotic locations, no fancy cameras. Just real performance shot by real people.
Confused? So were we. After all, flashy visual effects are no longer mere flourishes or eye candy: They have become an essential part of today's car commercial. Flip through the channels and you'll instantly notice thatHollywood-level visual effects are now standard in every single car commercial you come across. That's probably why Volkswagen decided to shake things up as they begin to hype the all-new 2019 Jetta GLI, their most powerful Jetta GLI ever.
On Sunday, April 28, the Volkswagen crew rolled into Sorel-Tracy, a quaint town in southwestern Quebec, ready to perform all the jaw-dropping stunts you'd expect to see in a regular performance car commercial. But when the crew showed up, there were no high-end cameras in sight to film it. For the first time ever, the brand was relying on the public to shoot their content for them.
"VW has always been the people's car, so it was only natural to enlist them to tell our story," says Brent Choi, CEO and chief creative officer, DDB Canada. "That said, this isn't your every day crowd-sourced film."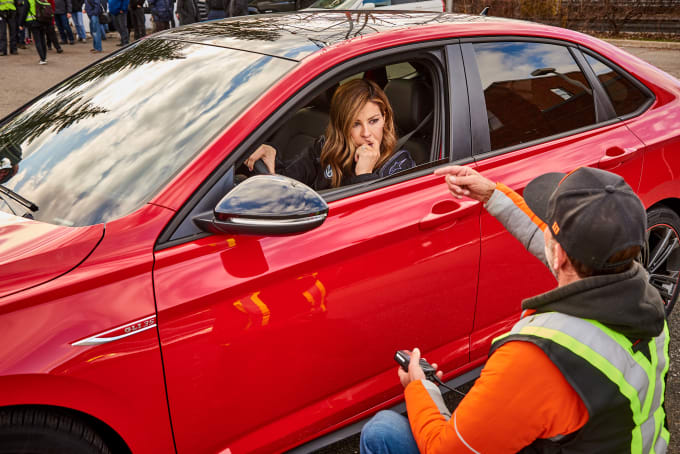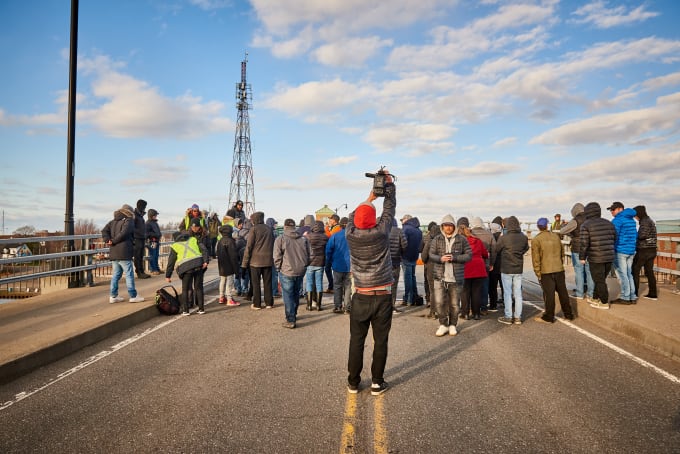 Word had gotten out weeks before that Maryeve Dufault, the first Canadian woman to race in NASCAR, would be joining Volkswagen for the adrenaline-inducing shoot day. Dufault was born in Sorel-Tracy to a racing family, and grew up racing motorcycles and winning championships before she transitioned to open wheel competition in various series. The team from Complex was pumped and on the ground as Dufault arrived back in her hometown ready to put the all-new 2019 Jetta GLI to the test, showing off the Jetta GLI's sport suspension, 228 horsepower, and sporty new look. We brought along our friend, well-known celebrity photographer Matt Barnes, to capture the excitement and document the behind-the-scene action as hundreds of locals gathered in the cold with their cellphones, GoPros and drone control boxes in hand to watch as Volkswagen's production team went into action.
Barnes' C.V. proves that he's the best of the best. The Toronto-based photographer has shot everyone from Drake to Ariana (most recently, he went backstage at the 2019 Juno awards to give us a glimpse of Canada's very best as they stepped off the stage). But when we picked him up that Sunday morning, we convinced him to leave all his fancy equipment behind. Sohe had nothing more than his camera in hand on that action-packed day as locals and VW fans lined the streets, and climbed up on rooftops and trees to get the shot.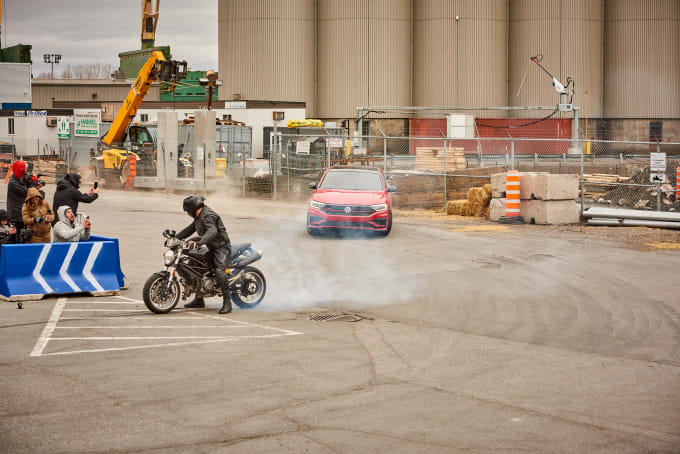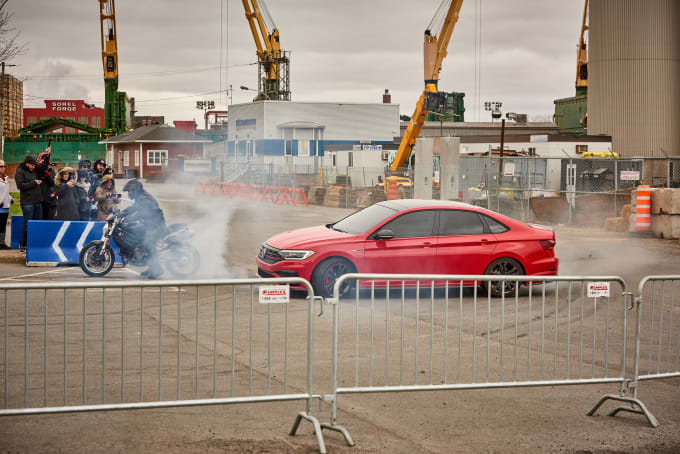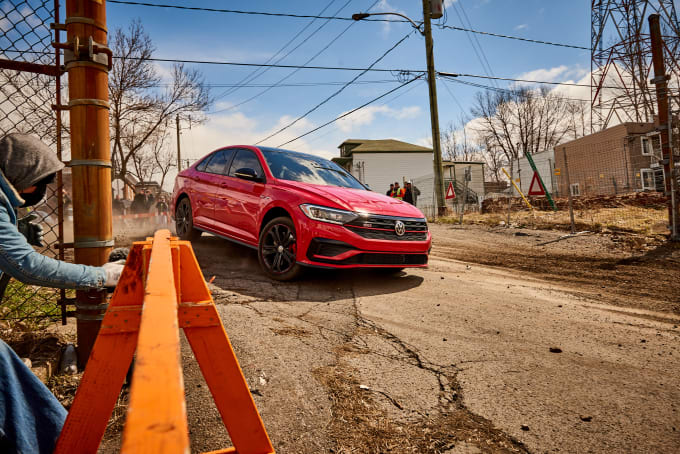 Led by award-winning commercial director Brian Scotto (Chief Creative Officer of Hoonigan), Dufault got behind the wheel and hit the gas. She swerved through Refinery Corner, raced alongside a speedboat travelling down the St. Lawrence River, and sped through Sorel-Tracy's charming streets to the Town Hall, where she was greeted with cheers.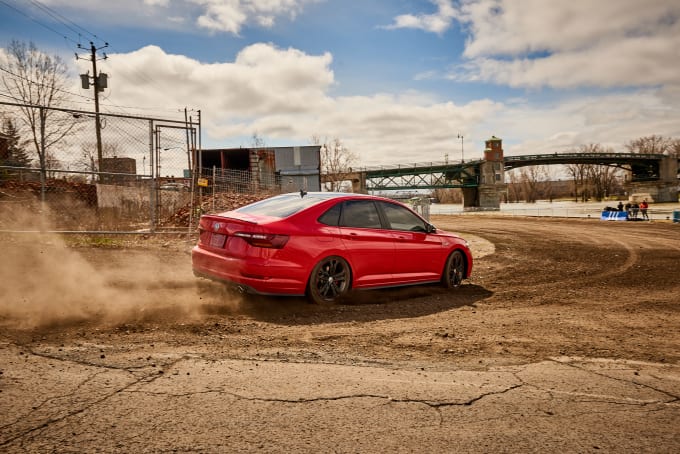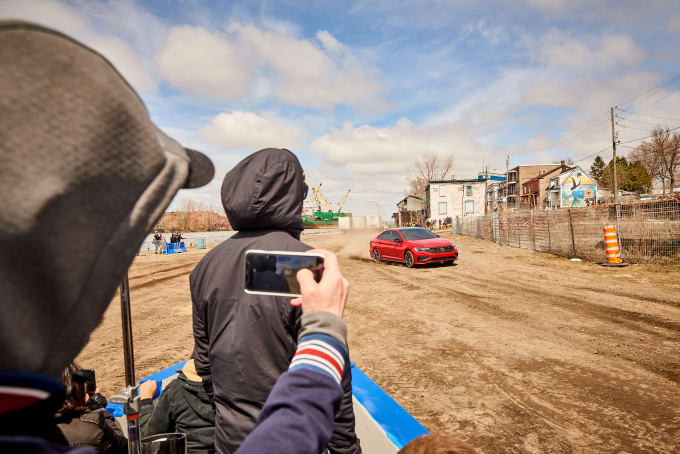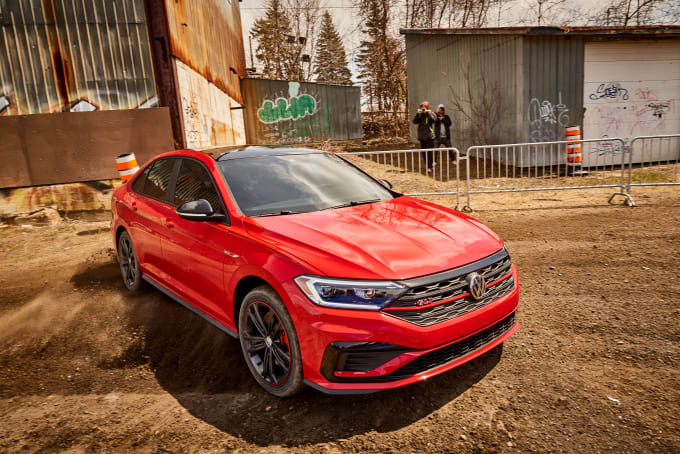 Next? Dufault really put the all-new 2019 Jetta GLI to the test, speeding across the historic Turcotte Bridge (which spans the Richelieu River), and somehow performing a 360-degree spin in the middle of the bridge in the blink of an eye.
Talk about putting some wheels to the test.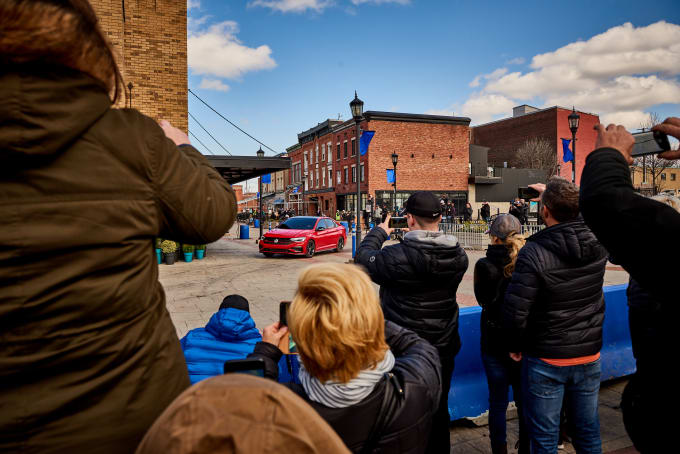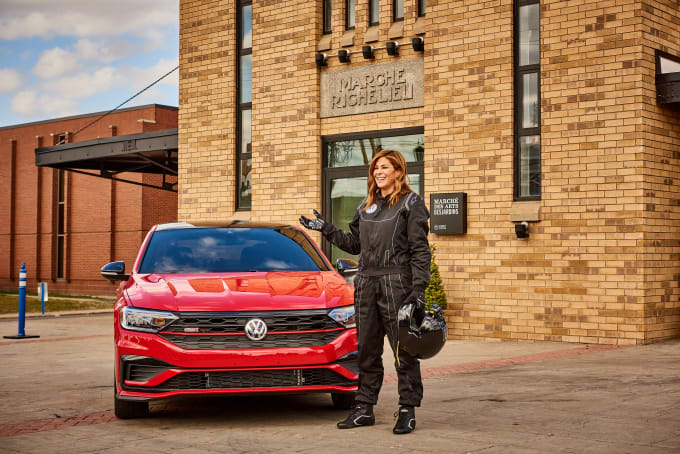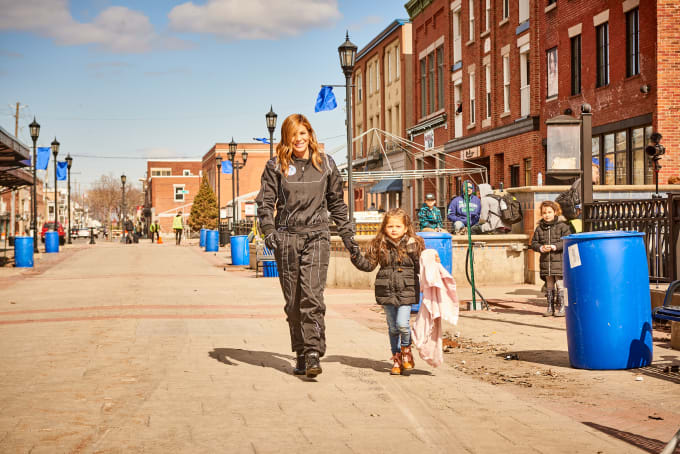 "With full sport suspension and 228 horsepower, the new GLI is the most powerful Jetta GLI ever," says Virginie Ludmer, marketing manager, Volkswagen Canada.  "It's such an exciting, eye-catching ride, we knew people would want to capture footage of the vehicle in action.  So, instead of filming our own ad, we wanted to show off the Jetta GLI through the eyes of our fans."
Volkswagen's all-new 2019 Jetta GLI is available now at dealerships across the country. Watch for Volkswagen's high-performance #PowerToThePeople commercial to drop in the coming weeks.