Tony Robbins Accused of Berating Rape Victims, Sexual Misconduct in Investigative Report
Robbins is known for hosting pricey seminars of the self-help variety.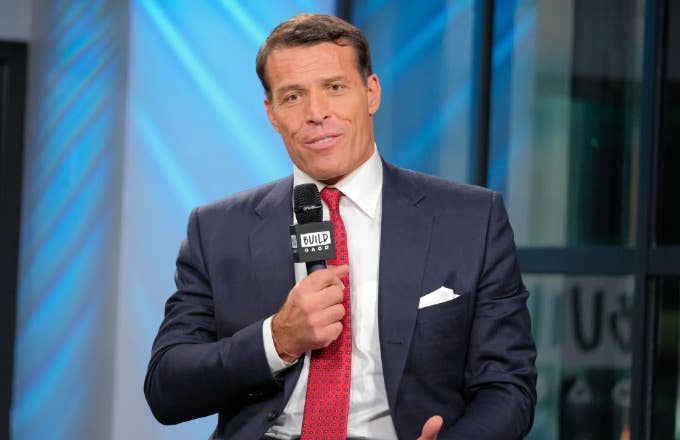 Getty
Image via Getty/Matthew Eisman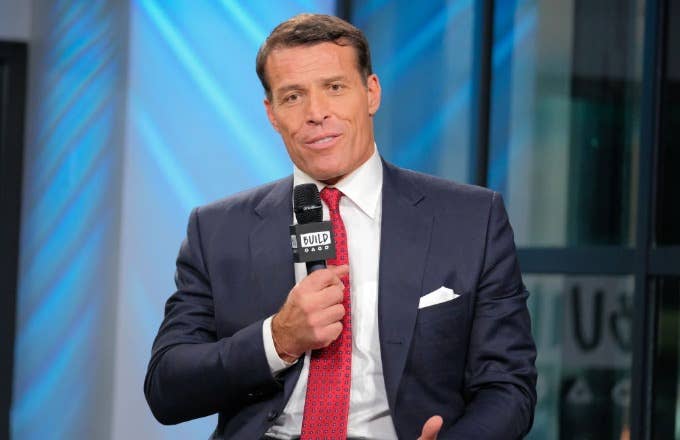 Tony Robbins, a pop culture personality and self-help guru, is the subject of an extensive new BuzzFeed Newsreport in which he's accused of berating rape victims and making unwanted sexual advances toward women with whom he worked.
The report cites from "secret recordings" and links to transcripts, including an incident in which Robbins is alleged to have said a woman who had been raped was "using all this stuff" in an effort to "control" men. In 2018, the provider of expensive self-help programs referred to a woman who recalled physical and emotional abuse from her husband a "crazy bitch."
Additionally, Robbins' self-help methods are said to be part of a larger "highly sexualized environment in which both men and women have been told to touch themselves intimately and simulate orgasms." Attorneys for Robbins have denied the allegations.
For the full BuzzFeed News report, including comments from his former security director and national domestic violence experts, head here.
Robbins has since shared an open letter in response to the report via Medium, as well as a link to a video from an individual he says is "frustrated" by what he characterizes as an example of seminar clips being taken "out of context."
"My record is nearly a half-century long," Robbins said in the letter, which opens with him criticizing the report as an "inaccurate, agenda-driven version" of his past. "I stand on that. We need to start having a different nature of conversations in a very different way. Real change is nothing but finding new patterns of thinking, feeling, and behaving that meets our collective needs on a deeper level than the previous pattern."
Previously, Robbins came under fire for comments he made about the #MeToo movement. Last year, a seminar attendee told Robbins that he misunderstood the movement. He interrupted her explaination and claimed, "If you use the #MeToo movement to try to get significance and certainty by attacking and destroying someone else, all you've done is basically use a drug called 'significance' to make yourself feel good." Robbins later apologized for the scene.