Family Says Dog Died Saving Them From Teen Gunman
A Houston, Texas family says their dog saved them from a teen gunman.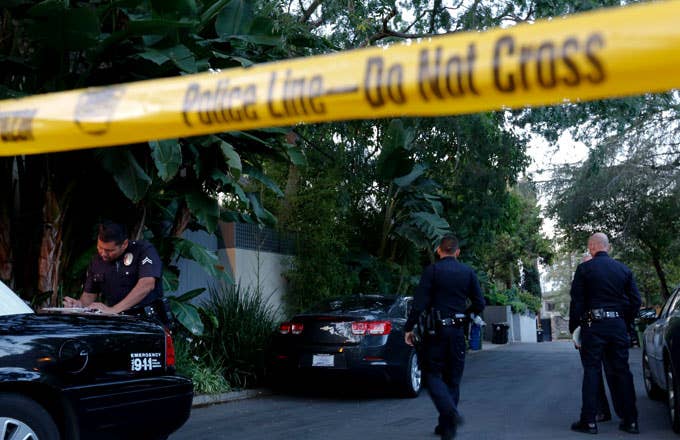 Getty
Image via Getty/Michael Robinson Chavez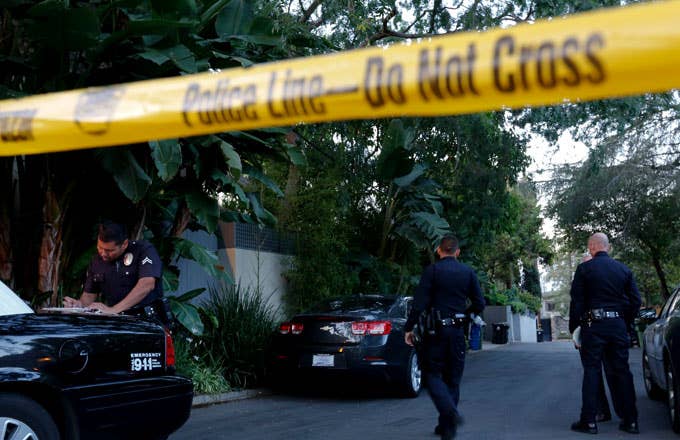 A Houston, Texas family claims that, just over a week ago, their dog saved their lives after a gunman busted into their home while food was being prepped for their 13-year-old's birthday party. He allegedly opened fire after a confrontation took place where he was asked to leave. There were reportedly more than a dozen kids in attendance at the time.
Laura Martinez says the event happened on March 9 at her home, when a teen boy that the family was familiar with entered the home with a gun. The armed teen fired eight shots, three of which struck Martinez and members of her family. According to a GoFundMe, one bullet hit Martinez in her leg, another hit her son, Taylor Hollier, in his foot, and two struck her stepdaughter, Valerie Pace, with one going into her thigh and the other hitting next to her spine.
The gunman is also said to have shot Zero, the family's Great Pyrenees, three times after the dog bit the shooter's arm and knocked him to the ground. The GoFundMe states that the dog had to be euthanized after their veterinarian said there were no other options. The family also professed their belief that the dog saved their lives by lowering the shooter's arm as he was aiming.
"He jumped up to protect us and never showed any fear, even when he was struck," Pace told the local ABC affiliate.
As for the alleged shooter, he has been identified as Javian Castenada. The family's GoFundMe claims that Castenada had already menaced the family by stealing from their home the night before the party. As of this writing, Castenada is still reportedly on the loose. He has been charged with three counts of aggravated assault with a deadly weapon and is currently considered "armed and dangerous."