There's a President Barack H. Obama Highway Now Open in California
Residents can now cruise down the freeway named after No. 44.
Getty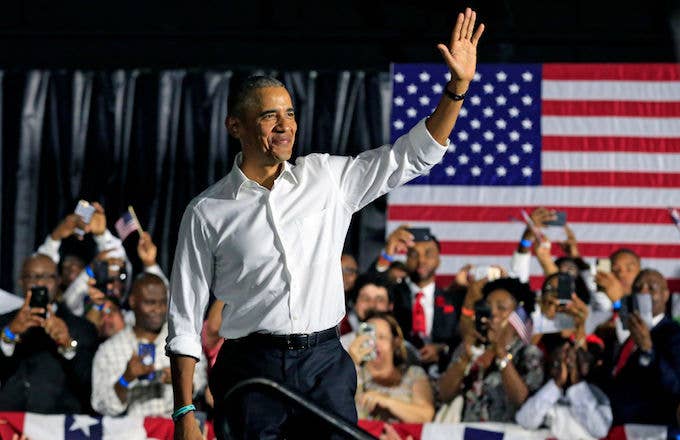 It feels like our current White House administration is getting closer and closer to unraveling. Between a GoFundMe page for the wall and Jim Mattis' resignation, this week has been especially chaotic.
It's no wonder people are feeling nostalgic for simpler times. In fact, residents of Los Angeles can now physically drive down memory lane, after signs honoring Barack H. Obama were installed on a stretch of the 134 Freeway this week.
The route from State Route 2 in Glendale to Interstate 210 in Pasadena was completed this week, according to USA Today, after being signed into law back in September 2017. Locals definitely love No. 44, but it's also a tribute to the period of time in Obama's youth when he attended college at Occidental College in Eagle Rock from 1979 to 1981 and later lived in Pasadena.  
Obama has been out of office for two years, so it's about time he starts getting a few things named in his honor. In August, the city of Los Angeles also announced plans to rename Rodeo Road to Obama Boulevard. Maybe next, Obama could get an entire island that we can all relocate to. Just a thought.