For years, Hennessy has embraced the moniker 'Never Stop, Never Settle.' To celebrate the latest chapter of its storied campaign, the brand teamed up with Complex to produce 'Piece By Piece', a four-part video series that takes an intimate look at the subterranean artists that shape both underground and mainstream culture through unmatched grind and persistence.
"In my life, art plays the role of everything," Bryan Blue (a.k.a. Blue The Great) tells Complex exclusively. "Provider, religious leader. It's all I do. I wake up, I paint."
It's a sentiment many creatives can relate to, whether on a spiritual level or simply for survival. For Blue, it was a mix of both when he first took his talents with the brush to Los Angeles (from Dallas) to pursue his dreams.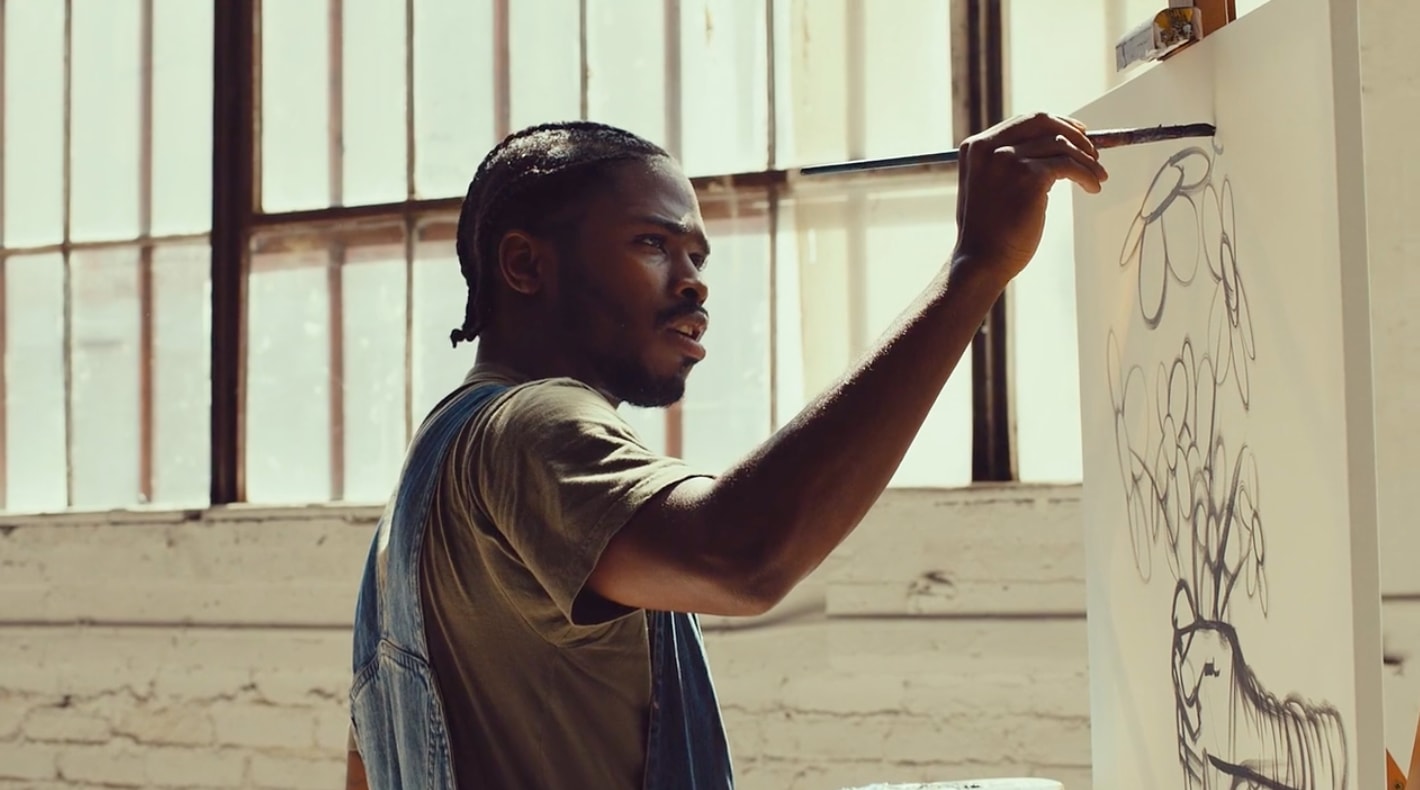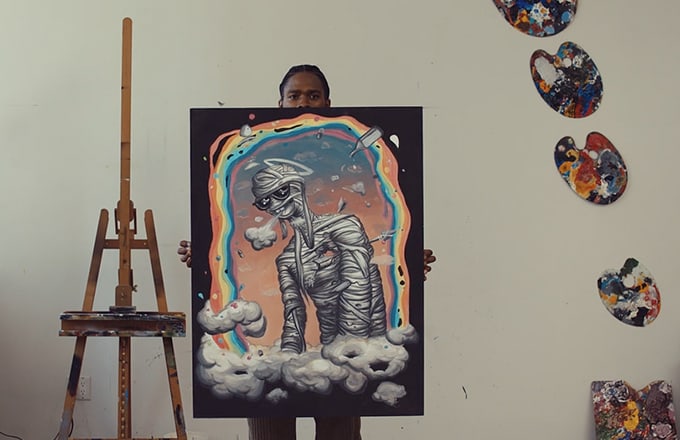 "Right when I moved to California, I had no money. I had nothing," he recalls. "I was totally committed to [painting]... I was learning how to paint and experimenting."
Despite humble beginnings, Blue quickly went from unknown upstart to his work being featured, front-and-center, at the 2015 BET Awards. He sprayed his graffiti on the cop cars used during Kendrick Lamar's explosive performance of "Alright."
"In my life, art plays the role of everything... Provider, religious leader. It's all I do."
Now, you can see his unique style on a pair of custom Jordan 1s; on a detailed, psychedelic painting of an astronaut floating in space; in a black-and-white photo of an El Camino parked in front of a coin laundromat, and more. The medium may vary, but Blue is always there, imbuing his canvases with a sharp humor and deep empathy.
"I want my art to be ugly," he says. "I want it to feel how I feel. I want you to be able to look at my painting and be like, 'That's a Blue painting.'"
Watch episode two of "Piece By Piece" above, and check out our first installment of the series with Mike Giant here.