The synergy between singing sisters Ivana and Jessica Nwokike has proven unshakable both as siblings and performers. California girls with Nigerian roots who struck it big on YouTube after flawlessly harmonizing on covers of pop songs, Ivana and Jessica, cleverly known as VanJess, quite literally sound like a music producer's dream. The Nwokike sisters self-released their debut album, Silk Canvas, earlier this year and almost immediately inspired comparisons to 1990s R&B girl groups like TLC and En Vogue.
But beyond their influences, how much do these women know about their African origins? As the two are second generation U.S. citizens, they can access their African roots in ways that are different than that of the average Black American, but we all have history yet to be unearthed that dates back further than tales from even our oldest living elders.
Having experienced the unique privilege of being raised in a black household aware of its African identity with specificity, the sisters were quite certain "99.9%" of their DNA could be traced back to Nigeria. However, AncestryDNA discovered otherwise: while Ivana and Jessica's family tree has been rooted in Nigeria for centuries, which informs their identity and experience, genetically speaking, they're actually only 13% Nigerian. To their shock, most of their ethnic composition stems from Benin/Togo, Cameroon, Congo, and Southern Bantu Peoples.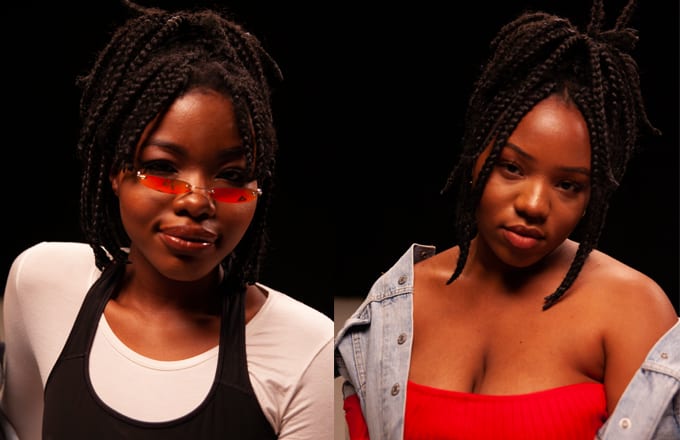 For VanJess, AncestryDNA helped contextualize their ties to Nigeria, thus providing a more complete understanding of their family's past. As for their future, the sisters spoke to Complex to share some ideas of their own.
What does it mean to be making music in America right now as both rising women in music and immigrants?
Ivana: I think it's really dope to be able to be Nigerians and be in this music industry and represent. It's important to promote change and inspire other young Nigerian girls. It's an amazing opportunity to promote culture.
Are there any lyrics or songs titles in particular that you're proud of that speak to the specific experience of being Black women in America?
Jessica: On the album there's a record called "Filters," where I feel like we were really honest about experiences in social situations, and also just in the music industry. And it's not necessarily that people haven't spoken about it. But I just think it's not super common for people to talk about. In the future, we definitely want to delve more into that and what that means. And sometimes, I think, when you're a new artist you [ask yourself] "can I say this?"
You started writing the songs for your first album when your mom had a stroke. Did that affect the music?
Jessica: She's OK. She was already disabled in a sense that she was legally blind and suffering from rheumatoid arthritis, but she became a disability advocate. That was something that was super inspiring to us. But then, when the stroke happened, she wasn't able to do those things anymore. And then she went completely blind, her left side was paralyzed. It kind of flipped our world upside down. When you go through things like that, it obviously really does affect where you're at.
With all of that going on back home, how do you then prepare to go on tour? Moreover, are you worried about getting sucked into celebrity culture?
Jessica: There's a lot of learning we did in our earlier years pursuing music; things we didn't know then that we know now. And I think that's a blessing because it's made us a lot more grounded, a lot more thankful, and just a lot more present in the great moments and the accomplishments. There's a lack of entitlement that sometimes [comes with] celebrity.
Your work is routinely compared to '90s R&B. How are you going to build upon that for your next album?
Ivana: You know, I think growing up in the '90s and being in Nigeria at the time, we'd be watching music videos on TV and seeing TLC, Aaliyah, Biggie, Ma$e, Tupac—so the influence is crazy. Being so young and seeing those artists, we couldn't help but feel connected. Growing into young women, hearing those songs on the radio again and being older, it still has that same feeling. It's a feeling that, for us, is so important. We ultimately wanted to bring that same feeling into our music; into the future. For our next album, we're going to continue to bring it to the future