Have you ever gotten to gym and instantly thought, "man, I'm going to regret this?" Neither have we. With all the literal bellyaching you may do both pre and post workout, you can't deny the results are well worth the pain. Yet and still, motivation fades, routines get interrupted, and before you know it, you haven't worked out in months.
Perhaps a more pleasant gym experience is the fix you need to keep you on track and dedicated to reaching your fitness goals. Namely, some gym-friendly tech.
Over the years, apps and gadgets have undoubtedly improved our lives in various areas, making things easier, more efficient, and in many cases, more enjoyable. Exercising should be no exception.
For folks who haven't been as committed to their fitness goals as they would like, the most difficult part of reintroducing themselves to the gym is reckoning with how dramatic their decline has been; how much weight they've gained, how much muscle they've lost, how much their endurance has slipped, etc.
If such a case describes your experience, a smartwatch may be a good place to start, allowing you to set goals and track them to hold yourself accountable. The new Diesel Full Guard 2.5 touchscreen smartwatch offers this and more, while keeping your look on point no matter the activity.
Built for style, convenience, and connectivity, the smartwatch could be your saving grace if you're looking to ease your way back into the swing of things; featuring quick access to its built-in Google Fit app, as well as other third party fitness apps to help track your heart rate, activity, and daily progress.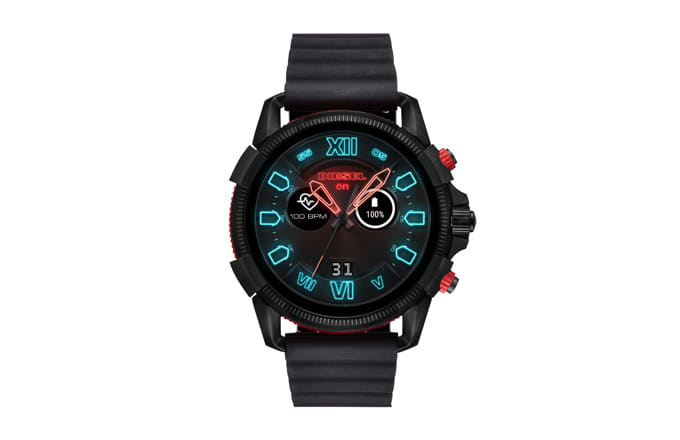 Should you ever want to escape the treadmill and brave the elements, the watch also keeps you up to date with the weather in the coolest way possible with the brand's exclusive custom weather overlay feature, in addition to being swimproof. Overall the watch's interface offers a glanceable experience, affording gym goers luxuries beyond the standard fitness tracker, like the ability to quickly ignore whichever person has the audacity to call during their workout, or easily skip a song on a playlist or music app.
If you're like most folks and lack the motivation to be bothered with the gym without your soundtrack to success, you may want to pair your Diesel Full Guard 2.5 touchscreen smartwatch with Jabra's Bluetooth 65t ear buds.
By now, surely we've all cut ties with our inconvenient, impractical wired headphones. However, Jabra has taken wireless listening to the next level, eliminating the need for bulky headsets with a pair of lightweight ear buds. Featuring auto pause (when one ear bud is removed), voice command capabilities, and a battery life that lasts up to 15 hours if you have the accompanying compact charging case, these headphones are a must-buy for music lovers begrudgingly completing their workout. But the work isn't over after your last rep.
As any trainer will tell you, fitness is a lifestyle—it doesn't begin or end with the gym. A sign of adulthood is actually being excited about taking your daily vitamin. With the Care/of app, you can create a monthly pack of nutrients to boost your energy level and immunity, keep your joints healthy, and more—all delivered right to your doorstep. Outside of the gym, this app should definitely be a part of your daily fitness routine.
And after that routine kicks your butt, another pounding is necessary to ensure you're not too sore to get back to it the next day. The TheraGun shoots off 40 percussions per second. Consider it a deep tissue massage targeting your sorest areas, designed to reduce muscle pain and enhance performance.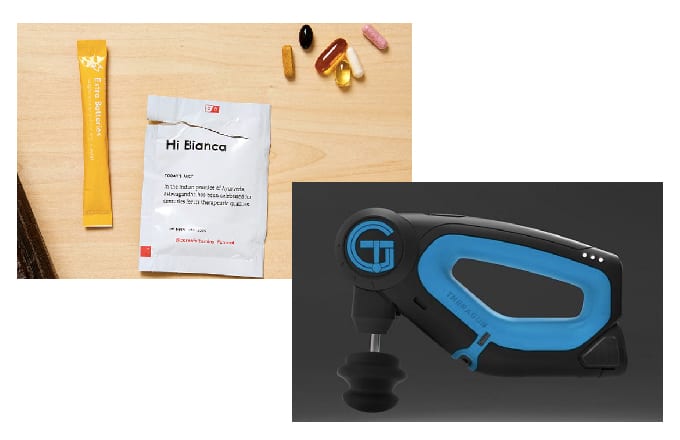 With the right attitude to support your efforts, as well as a working knowledge of tech, this handful of apps and accessories should afford you a happier, healthier, and more frequent gym experience.
 If not, winter is on the way, and big boys will be back in style.