Iceland, known for its picturesque landscape and breathtaking national parks, is definitely a sight to see. With active Volcanoes and lava fields situated next to glaciers and snow-top mountains, Iceland just may well be the most geologically rich country on earth. Because of its diverse terrain, most of the beauty one experiences when traveling to Iceland has nothing to do with where you're staying or where you're eating, rather the country is unique in that it's about what natural wonder, that cannot be replicated for commercial gain, you're seeing and experiencing. 
And thanks to Icelandair, getting there just got a whole lot cheaper. As you might know, Icelandair offers a Stopover program, which allows passengers flying across the Atlantic the opportunity to stop in Iceland at no additional airfare. In honor of its 80th Anniversary, Icelandair is taking this popular program to the next level with the Stopover Pass, which offers free performances and experiences to passengers who chose to switch their average boarding pass into a stopover pass. Recent performances included a concert by internationally-acclaimed Icelandic band Sigur Rós at Reykjavík's Harpa concert hall, a private stand-up show with Icelandic comedian Ari Eldjárn (in the living room of a Stopover Buddy! with free wine and apps!) and an immersive theater performance of  "Ahead of Time" that went down on a London to New York via Iceland flight. 
Now, for the moment we've all been waiting for, how much coin do we have to fork up?
Flights: During the month of May airfare from New York City ranges from $338 to $514. From Los Angeles airfare ranges from $493 to $690. 
Where to stay: Canopy by Hilton Reykjavik City Centre (~$300/night)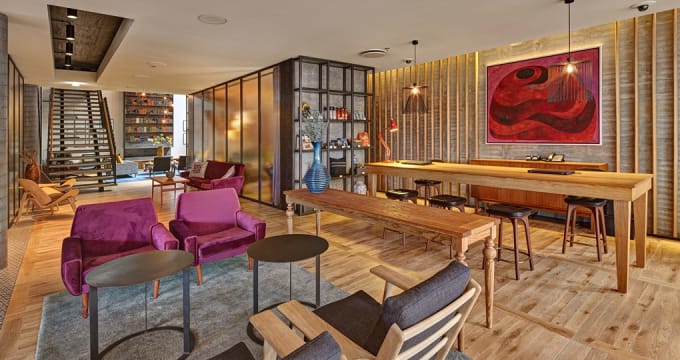 When you think of $300 a night for a hotel in New York City, you realize that it gets you a small hole in the ground without free Wifi, and that's if you book two months in advance. However at Canopy by Hilton in Reykjavik, you can stay in a upscale hotel that comes with everything from a fitness center to free breakfast, and that happens to be located within walking distance of some of Reykjavik's best restaurants and museums.
If you're sitting here thinking, who the hell considers $300 a night to be on a budget? You're in luck. I was just trying to give everybody options, OK? 
Where to stay (seriously on a budget): Kex Hostel Reykjavik (as low as $44/night)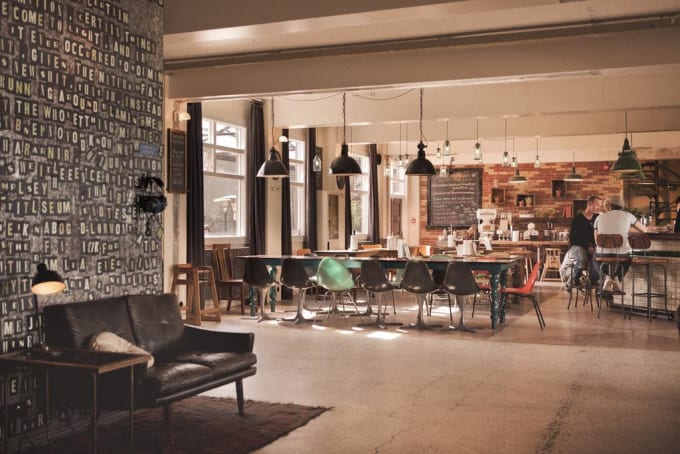 The cutest hostel to ever be, Kex, which means "biscuit" in Icelandic, is right on the water and has branded itself as the "social hostel." Some people care more about the quality of a space rather than how much individual space you're actually given. Although it is a hostel, Kex is stylish, modern, and has all the amenities you need to have a comfortable stay in Reykjavik. There's a bar, delicious food, clean towels, and a lobby that makes you think you're in the ~coolest~ hostel in Reykjavik (which is more than most hotels can say).
What to do: OmNom Chocolate, Northern Lights, Glaciers, Blue Lagoon, I Never Knew I Wanted to Go Outside Till Now  
OmNom Chocolate Factory is a famous chocolate shop in Reykjavik, which delivers the delights of artisan chocolate to anyone with enough self control (or lack thereof) to go inside. The shop has events, and allows visitors to schedule their trip to OmNom, where they can try endless samples until they hate themselves a little more. 
The Northern Lights, the aurora of multicolored lights scattered across an illuminated sky, is one of the most beautiful things a person can experience. I know what you're thinking, 'but in New York we have the buildup of garbage on the sidewalk and there's also Times Square,' I know I know, they're one in the same, but nothing compares to this natural beauty. Iceland is one of the places in the world where you can see the Northern Lights most clearly. Although they're visible from Reykjavik, drive an hour or so outside of the city, maybe to Thingvellir National Park, where the lights are so bright you could pick them out of the sky.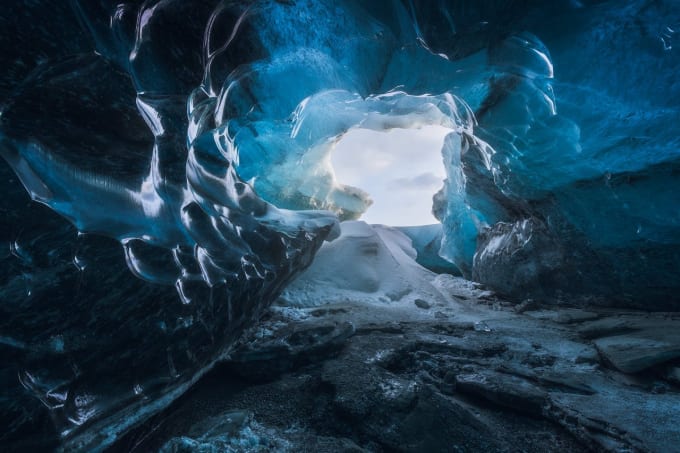 Vatnajökull Glacier is the largest in Iceland, taking up about 8% of the entire country. Although it is outside of the city centre (as most glaciers are), there are still places to stay, restaurants, and shops near and around Vatnajökull , because let's be honest, you're not that outdoorsy. However, since you would have to break the bank to find lodging near the glacier, it's pretty lucky that the country is smaller than the state of Kentucky, so day trips are highly encouraged. 
Blue Lagoon is an internationally recognized geothermal spa, not to mention one of the 25 wonders of the world, that uses the gifts of nature to sooth and relax. While everyone loves a good spa treatment, more than anything else the Lagoon is absolutely beautiful, with its blue water surrounded by natural steam. The panel deciding on the 25 wonders of the world didn't do so because of their spa packages. However, now that we're on the topic—think in-water massages, mud masks, a waterfall and a sauna. While there are many different options to chose from, that range in price, for $169 you can experience a mud mask spa treatment, and a complimentary cocktail while you're at it. 
(All prices subject to change and are estimated for the month of May, 2018)