As you daydream away in your cubicle, envisioning your toes beneath white sands on an empty, picturesque beach on the Pacific, mojito in hand, wearing a bikini that makes you feel absolutely snatched, you're unknowingly imagining the tranquility and sheer natural beauty of Punta Mita, Mexico. Located on a private 1,500-acre peninsula alongside the Riviera Nayarit, Punta Mita is the epitome of an idyllic safe haven. Just North of bustling resort village Puerto Vallarta, Punta Mita provides the perfect retreat for travelers looking to be close enough to a ~lively~ area, while still calling this former fishing village a home away from home. If you're hoping to achieve absolutely nothing while away, and by that I mean massages by the beach, swims in clear blue oceans, and luxurious r&r, then Punta Mita should be the next town on your bucket list.
While you're lounging on a seemingly empty beach, you may be unknowingly situated right next to celebrities like the Kardashians, Gwyneth Paltrow and Kate Hudson, and other undeserving individuals we blindly prop onto pedestals. Since the scenic getaway has caught the attention of this coveted crowd, the hospitality industry has had to react accordingly, bringing some of the worlds best and finest hotels and resorts to Punta Mita. Luckily for you and me, these resorts have high and low times, which make luxury affordable for common folk like us. 
Flights: During the month of September, flights from New York City range from $450-$550. Flights from Los Angeles ranges from $250-$300. 
Where to stay: Four Seasons (mid-late September rates can be as low as ~$243/night, whereas in August prices climb up as high as ~$1,500/night for the same room)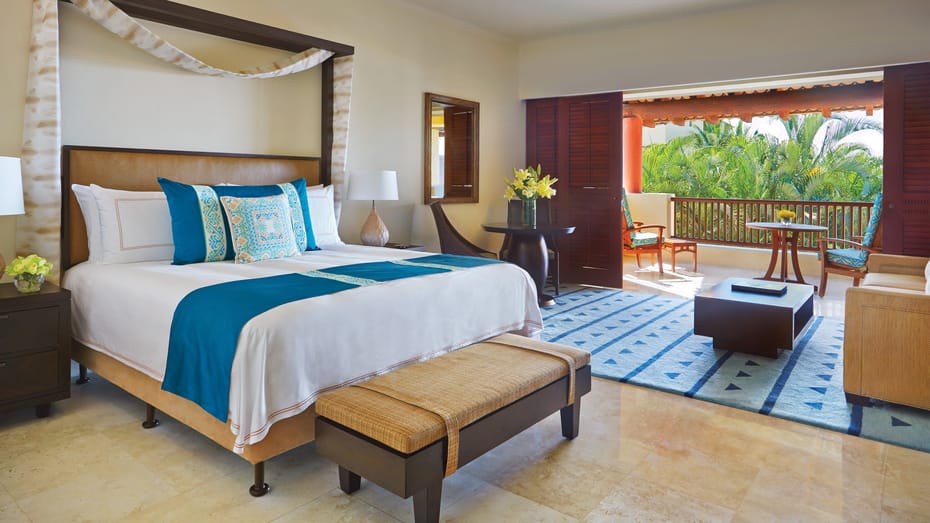 Nestled at the center of this little piece of paradise, the Four Seasons, with hotels and resorts all over the world, maintain that they are the epitome of luxury, and luckily for you their Punta Mita location is no different. After being purchased by multi-millionaire Bill Gates in 2014, the hotel underwent a major renovation and has since become a palatial staple on this exclusive coast. This casita-style resort encourages you to put down your phone (even you Courtney) and sink into the benefits of total relaxation with 10 tennis courts, water sports, a surf coach and a fully equipped spa. Additionally, the four unique dining experiences, and especially the three in-house bars, will help in your mission to chill the hell out. 
The hotel has a personal cultural concierge, who will teach you all about the wonders of Punta Mita, and even teach you how to make your own tequila. Since this is your opportunity to let everything, look no further than the lazy river, so you don't have to go to that Splashtown off the highway next time you want to fall asleep in a moving chlorine-filled body of water. 
What to do: snorkeling in Las Islas Marietas, Malecon (Puerto Vallarta)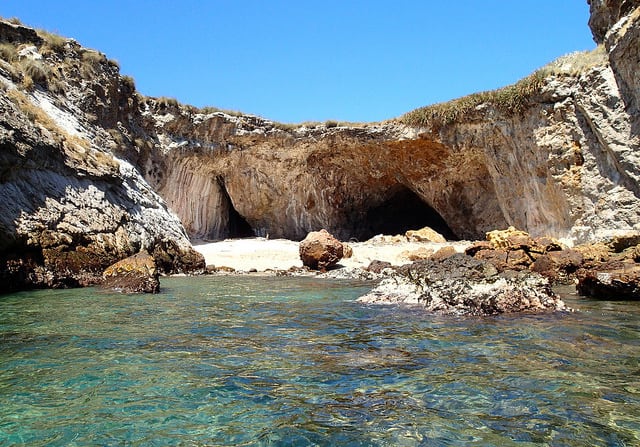 Las Islas Marietas: With the resort's excursions, you can take travel off the coast of this little peninsula by boat and go snorkeling in las Islas Marietas, a UNESCO biosphere reserve located just 15 minutes from your hotel room. More than anything, the islands are a national park and therefore completely uninhabited. Boasting their private beaches and breathtaking views has made them one of, if not the most popular tourist attraction within the area. While the above ground optics are definitely worth soaking in, if you're at the islands, you must see the marine life this little haven has to offer and that requires going a little closer towards sea level. 
When you're not chilling with the multicolored fish swimming around the underwater caves, go on a boat tour where a local will take you around these volcanic formed islas and show you all the wildlife, including whales and exotic birds, this little hideaway has to offer.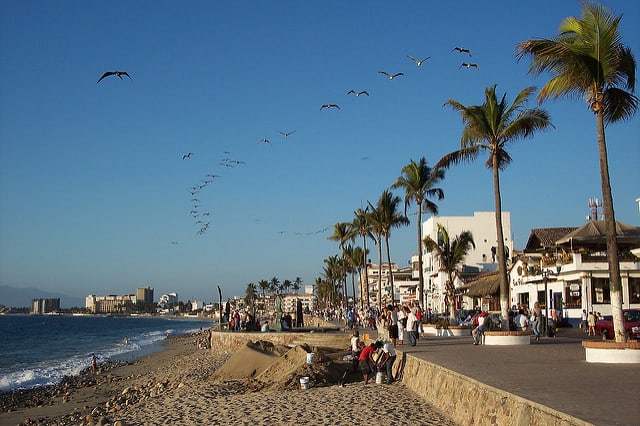 Malecon, Puerto Vallarta: Malecon means boardwalk in Spanish, and this marks the center of the city of Puerto Vallarta. Located just an hour away from Punta Mita, it has more of an urban feel in case you get cooped up in the resort and need a bit of culture. With tequila tasting, shopping from local merchants, and art exhibits, you can experience the real allure of Mexico's Pacific coast. All of the walkways down this 2.5 mile stretch are paved with cobblestone which then turn into hillsides filled with traditional, elegant Mexican villas. 
The Malecon is located in "Nuevo Vallarta" which has been specifically planned to be a pedestrian-friendly, heavily touristic, area. The neighborhood boasts the liveliest entertainment, including nightlife and eateries, within the city of Puerto Vallarta. If you're a bike rider, this is the perfect part of town to explore on two wheels as the Malecon isn't situated on a car-friendly road.