Elon Musk Catches Heat for Donating to Republican PAC
Elon Musk donated $38,900 to a Republican PAC called Protect the House, according to a report from ProPublica. This came as a surprise to many, given Musk's history of expressing liberal politics.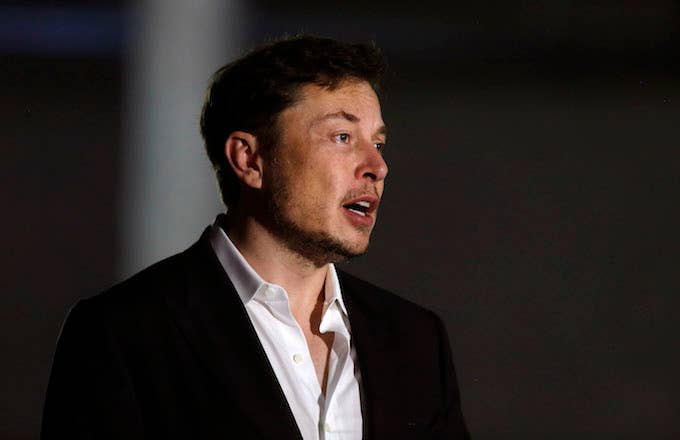 Getty
Image via Getty/Joshua Lott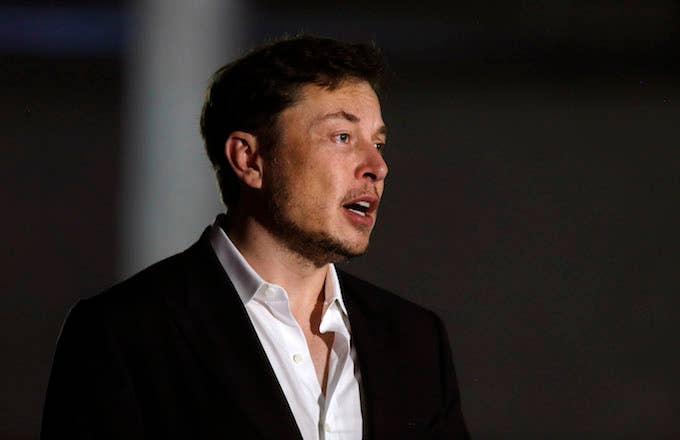 A report from Pro Publica suggests that Elon Musk has donated $33,900 to Protect the House, a political action committee that works to keep Congress under Republican control. As Salon points out, the move was confusing to those who have been following Musk enough to hear the anti-right sentiments he's expressed over the years. 
The filings obtained by ProPublica show that Musk is among the PAC's top 50 donors. This puts him in the company of Las Vegas Sands CEO and chairman Sheldon Adelson, who was the Trump campaign's largest donor, and Houston Texans owner Robert McNair, the biggest donor to Mitch McConnell's political committees.
Yet Musk has made several statements that would suggest he opposes the Republican party. He has, for example, criticized Trump's climate change denial, left two White House business advisory councils after Trump exited the Paris climate agreement, and tweeted that he's a socialist.
Musk has also donated to causes on the opposite side of the political spectrum, including the Democratic Midterm Victory Fund, the Hillary Clinton campaign, Democratic California senator Dianne Feinstein's campaign, and the Democratic Congressional Campaign. Still, Chelsea Handler and others on Twitter accused him of hypocrisy for taking liberal positions yet donating to a group geared toward furthering Republican interests.