Las Vegas has its fair share of hidden corners. You know, those nooks and crannies with the tastiest dishes in the desert hidden away from the main Strip that only the most serious locals or longtime visitors know about. And yet, if you've never hit them up, then you've never truly done Vegas the way it was meant to be done (or eaten the city's most delicious dishes that were meant to be eaten). 
Here are the best off-the-beaten-path restaurants in Las Vegas. Ante up.
La Comida (Mexican)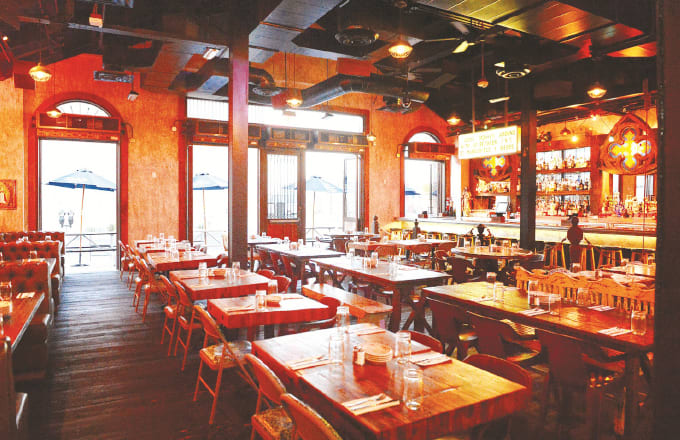 Address: 100 S 6th St
Cost: $$

Taking its cues less from authentic cantina-chic and more from downtown Manhattan's cosmopolitan Mexican canteens, La Comida has become, in the five short years it's been in Vegas, a bit of a mainstay. With a margarita menu that runs the range for flavors (think: less strawberry, more prickly pear) and a food menu with enough unique and smart touches to separate itself from the pack of other Mexican joints in Vegas (of which, there are many), this one stands out. Its chef, from Mexico City, treads the line between authenticity and reinterpretation, which is why you should try the tacos, of course, but a clutch secret of the menu? The pozole, a must-eat body-warming broth of chiles and chicken-y goodness—especially when the breeze fills downtown with one of those cold desert nights, and you've had your fair share of ramen, pho, or wonton soup already. Accept nothing else.
 
The Oyster Bar at Palace Station (Seafood)
Address: 2411 W Sahara Ave
Cost: $$
The Palace Station is as local a locale as you'll find in Vegas—the casino, sitting over the I-15, may be overlooked by the untrained eye. And yet, tucked inside of Palace Station is one of the best oyster bars in town, replete with what might be the city's best bowl of gumbo, too. If you want to scratch out a few games of Keno from your seat, that's on the menu, as well. Show up early and settle in at the bar. You're in for one of the sacred secrets of Vegas.
 
Piero's (Italian)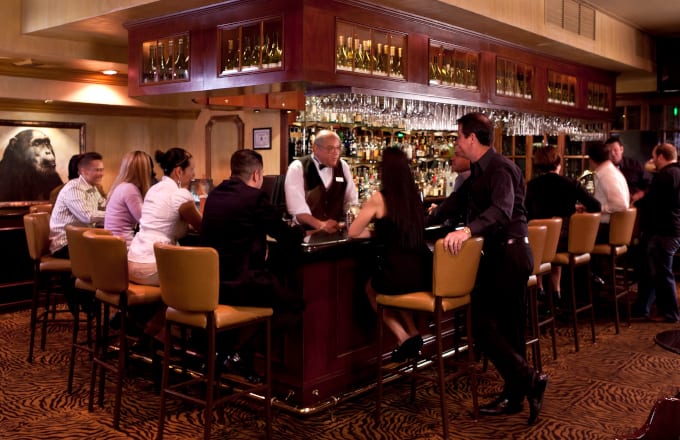 Address: 355 Convention Center Dr
Cost: $$$

Piero's is a real-deal Vegas institution that's been around since 1982, and has the clientele credentials and actual credits to prove it (part of the movie Casino was shot there). A massive menu covering antipasti to primi and beyond, there's nothing you've ever ordered in an Italian restaurant that you won't be able to find at Piero's. And find in its most exceptional form, especially the stuffed roman artichokes and ocean-fresh frutti di mare. There are mob scenes, and there are Mob scenes—this one's the latter.
 
Luv-It (Ice Cream & Frozen Yogurt)
Address: 505 E Oakey Blvd
Cost: $
Nestled between Downtown Vegas and the Strip is an old-school oasis of tasty, frozen treats that's been there for as long as anyone in Vegas can remember (since 1973, to be exact). It's not much more than a stand, but what a stand it is, with freshly-spun frozen custard and ice cream providing an incredibly perfect respite from a midweek shopping binge. Insider's tip: Get. The. Frozen. Banana. The chocolate covered fruit won't weigh you down, and has just enough sweetness to hold you over for any serious dessert cravings to come.  
 
The Peppermill (American)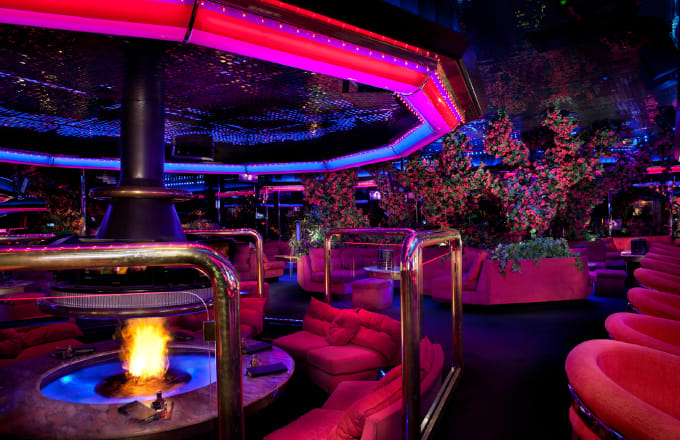 Address: 2985 S Las Vegas Blvd
Cost: $$

It's difficult to explain the appeal of The Peppermill without you actually being there, but we'll try: One side of the restaurant is the pitch-perfect, all-day and late-night diner, which is to say their menu is enormous, and has everything you could possibly want to eat at any hour of the day (but is especially primed for late nights and early mornings). The other side of the restaurant is a purple-light covered lounge with a fire pit that can, at certain points in the night, turn into a bit of a party. But whether it's the fireside lounge's fake cherry blossom tree, or the rainbow-colored sprinkles on every table, what makes the Peppermill a quintessential Vegas experience is its something-for-everyone nature, as told by the smallest, most brilliant of touches (and wide range of crowds who hit it every day). Also, the burger is terrific.
 
Golden Steer (Steakhouse)
Address: 308 W Sahara Ave
Cost: $$$
Golden Steer, which is just a stone's throw away from one of the busiest intersections on the Las Vegas Strip, is an old-school Vegas institution that's been around since 1958, and indeed it looks it. While its exterior is adorned in retro wood paneling, Victorian accents, and a giant gilded cow, its interior is simpler—emblematic of a classic Las Vegas steakhouse. With a staff that's been there for generations and a clientele that once counted the Rat Pack among its diners, the Golden Steer may be considered somewhat of a steak mecca. Its reputation certainly proceeds it, as it has been recognized by the most vaunted food publications in the world for purveying some of the best steaks you're going to find in America. Go with friends, and order the crab cocktail and the chateaubriand for two. Pro tip: Make a reservation.