Black Yale Grad Student Reported to Police for Sleeping in Dorm Common Room
A white PhD student thought the napping graduate student wasn't where she was supposed to be.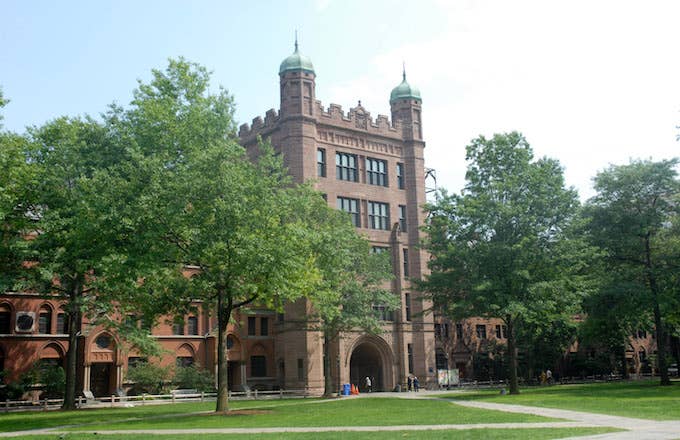 Getty
Image via Getty/Bobby Bank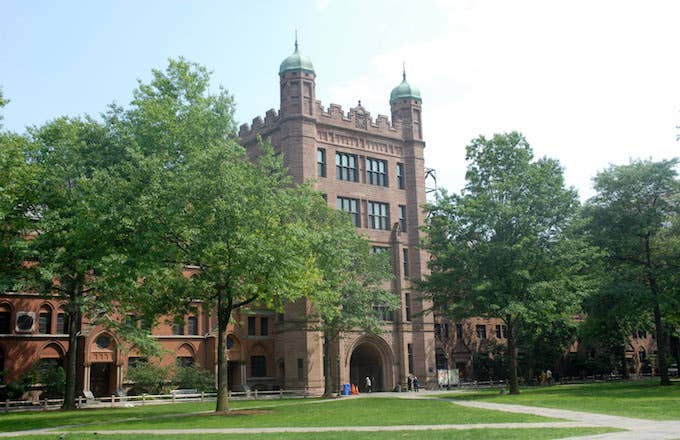 Just in the past few weeks, black people in America have been forced to add to the long list of innocuous, every day things they cannot do without being subject to police presence. Some of the more recent high-profile cases include the two men who had the police called on them after sitting in a Philadelphia Starbucks for two minutes, celebrating getting their degree from University of Florida, and the three black women, one of whom is Bob Marley's granddaughter, who were held up by police after being mistaken for burglars while leaving their Airbnb. Yesterday, a new situation had to be added to the list: napping in an Ivy League university dorm common room while black. 
Early on Tuesday, a white student called the police on Lolade Siyonbola, a 34-year-old African studies graduate student at Yale University, after seeing her sleeping in her dorm's common room, CNN reports. Siyonbola posted two videos of the ensuing police encounter on her Facebook.  
"I deserve to be here. I pay tuition like everybody else," Siyonbola told the responding campus police officers in one video after they asked for her ID. "I'm not going to justify my existence here."
Siyonbola claims she was working on a paper in the Hall of Graduate Studies when she fell asleep in a common room. Another female student, who Siyonbola claims is Sarah Braasch, a philosophy PhD student, entered the room, turned on the lights, and informed her she was not "supposed to be sleeping" there, and that she was going to call the police. Siyonbola also claims Braasch called the police on a friend of Siyonbola's a few months ago, when the friend got lost in the building. 
(You may now momentarily pause reading to loudly yell "what in the actual fuck?")
During one of Siyonbola's videos, one officer can be heard saying: "She called us, said there's somebody who appeared they weren't... where they were supposed to be." Siyonbola also unlocked her dorm-room door in front of the police officers, to prove that she lived there. They still demanded to see her ID. "I really don't know if there's a justification for you actually being in the building," she told the officers. According to the Yale Daily News, Siyonbola was interrogated by the police for over 15 minutes. 
Kimberly Goff-Crews, Yale's vice president for Student Life, told CNN that the officers eventually told off the white female student who called the police, telling her Siyonbola had the right to be where she was.
"Incidents like that of last night remind us of the continued work needed to make Yale a truly inclusive place," Graduate School of Arts and Sciences Dean Lynn Cooley wrote in an email to all PhD and masters students on Tuesday evening. "I am committed to redoubling our efforts to build a supportive community in which all graduate students are empowered in their intellectual pursuits and professional goals within a welcoming environment. An essential part of that effort must be a commitment to mutual respect and an open dialog."