Porn Star Alana Evans Claims She Was Invited Back to Trump's Hotel Room
More information comes to light after President Trump denies a report revealing a sexual encounter he had with a porn star in 2006.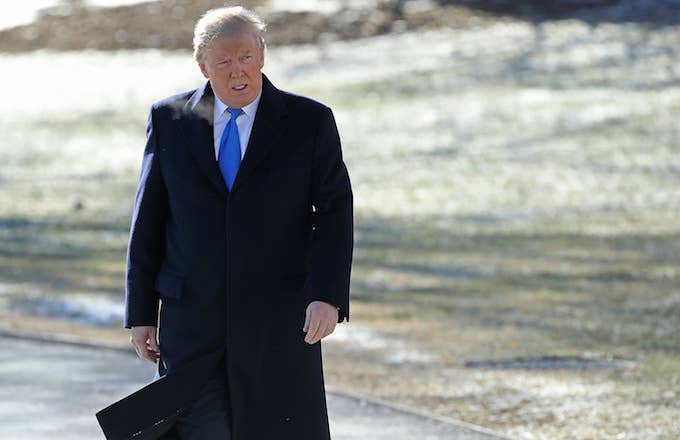 Getty
Image via Win McNamee/Getty Images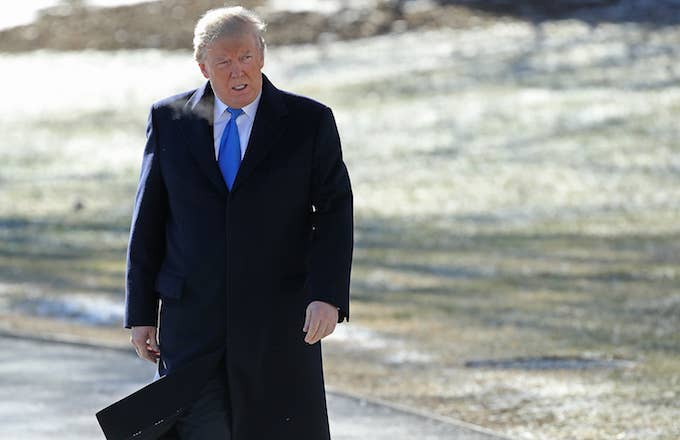 The allegations against President Donald Trump continue to stack up. On Friday, the Wall Street Journal published a report stating that Trump's lawyer paid the porn star Stormy Daniels to stay silent about a sexual encounter she had with the president in 2006.
Now another porn star, Alana Evans, has come forward with a story that bolsters WSJ's claims. Evans told The Daily Beast that following a golf tournament in Nevada, Trump and Daniels invited Evans to Trump's hotel room. That golf outing was the same championship that the WSJ cites in its report.
"[Daniels] said she met Donald Trump and then tells me about the golf tournament and how she's supposed to hang out with him later that night, and she invited me," Evans told The Daily Beast. "[Daniels] said Donald knew exactly who she was and wanted to meet her." According to The Daily Beast, Evans was both Daniels' neighbor and close friend.
Trump and Daniels' alleged encounter was consensual, but occurred a year after Trump married Melania Trump in 2005​. WSJ's report also says that a month before the 2016 election, Trump's lawyer Michael Cohen paid Daniels $130,000, as part of an agreement where she couldn't openly discuss her relationship with Trump. Since then, Cohen and a Trump rep denied the report, while Daniels said in a statement that she didn't receive any hush money and her relationship with Trump didn't extend past "a few public appearances."
In the fall of 2016, Daniels was supposedly speaking with multiple media outlets, which might imply that she wanted to reveal something about Trump. The Daily Beast also confirmed that they were attempting to set-up an interview with her, but she reneged just before the 2016 election.
Daniels herself denied WSJ's report