Social Media Helped This Guy Find His Lost AirPods
Twitter can be good sometimes.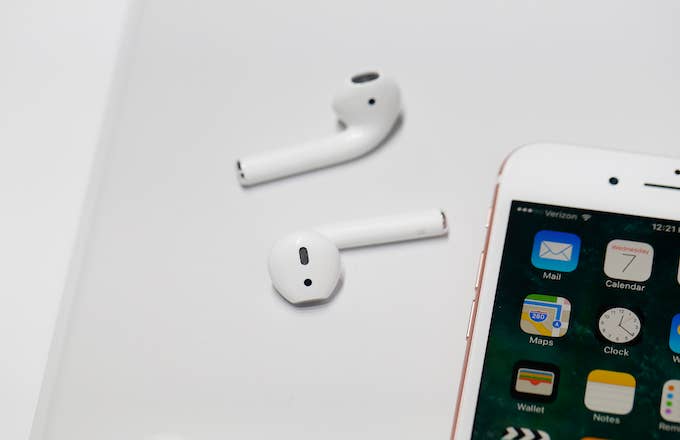 Getty
SAN FRANCISCO, CA - SEPTEMBER 07: A pair of the new Apple AirPods are seen during a launch event on September 7, 2016 in San Francisco, California. Apple Inc. unveiled the latest iterations of its smart phone, the iPhone 7 and 7 Plus, the Apple Watch Series 2, as well as AirPods, the tech giant's first wireless headphones. (Photo by Stephen Lam/Getty Images)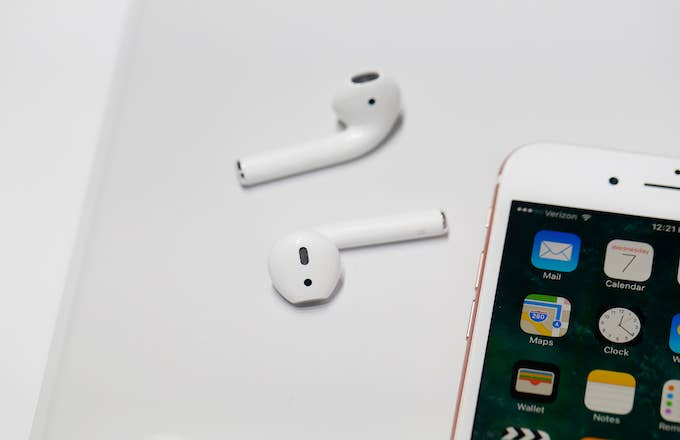 Every so often, we get confirmation that public transit isn't always the worst part of anyone's day and that Twitter isn't the hellscape of social media debauchery it can sometimes be. Christian Keil, a Bay Area transit rider, was on his way to work when he dropped his precious Apple AirPods onto the tracks of Bay Area Rapid Transit's Berkley station on his way to San Francisco. Usually, dropping anything onto train tracks means it's a goner - especially during morning rush hour.
After the drop, he did what any self-respecting person would do: snap a photo and then tweet about the whole ordeal. He counted his losses, initially posting the tweet as a farewell of sorts to the cord-free earbuds.
He then had the bright idea to tweet at the official BART Twitter account to see if they might be able to get them for him instead of just taking the loss, BuzzFeedpoints out. 
He was able to get a staffer's attention, and they promised to dispatch someone to grab them for him.
He went back and forth with the official BART account to offer up details of where he, and the AirPods, were located exactly. He wasn't able to stick around for the pickup since he was on his way to work, but BART posted a video of a staff member retrieving them - unscathed and ready to use again, luckily for Keil.
The system's spokesperson Alicia Trost says they regularly retrieve lost and dropped items for anyone who requests it. 
Eventually, they had his expensive earbuds safe and sound and asked Christian to grab them, which he says he will on Monday.
Proof that not all hope is lost.