These New Apps Will Help Crowdsource Bail Relief For Low-Income Prisoners
If enough people use them, that is.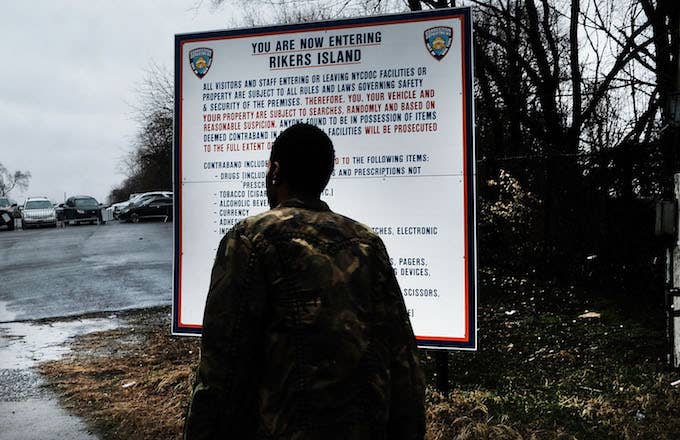 Getty
A man enters the road to Rikers Island on March 31, 2017 in New York City. New York Mayor Bill de Blasio has said that he agrees with the fundamentals of a plan to close the jail complex on Rikers Island within 10 years. A newly released report from an independent commission, led by Judge Jonathan Lippman and created by the City Council last year, has recommended the closer of the troubled facility. (Photo by Spencer Platt/Getty Images)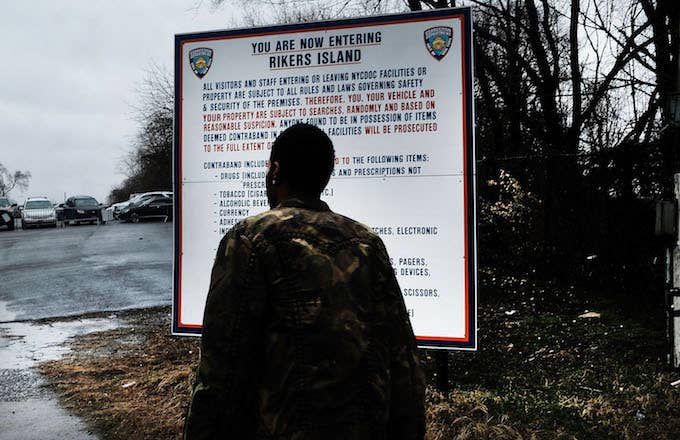 A pair of new apps called Appolition and Bail Bloc, both of which seek to help low-income prisoners make bail through tiny individual crowd sourced donations, were released this week. Here's what you should know about them.
As pointed out by The Fader, Appolition was first teased by its eventual creator (Kortney Ryan Ziegler) from Twitter this past July:
When you download the app, a small part of your computer's unused processing power is redirected toward mining a popular cryptocurrency called Monero, which is secure, private, and untraceable. At the end of every month, we exchange the Monero for US dollars and donate the earnings to the Bronx Freedom Fund and through them, a new nation-wide initiative, The Bail Project.
The way it works is pretty simple. First you link your bank account, then you buy stuff...like a normal person. However, at that point the app kicks in, and after you purchase something, it will take your spare change up to the nearest dollar. Once your purchases gather enough loose change to hit $2, the money is automatically donated to defendants who can't afford bail through the National Bail Out Fund. I think that's a pretty good job of explaining it, but if you're still confused, check out the website for clarification.
As for Bail Bloc, that's a tad bit more complicated. That app uses cryptocurrency which is extracted from your computer's un-used processing power. As explained by their website:
They further add that the typical Bail Bloc user will generate roughly $3-$5 per month. Obviously if you get enough people to buy into these apps that dough can add up quickly. If you want, you can sign up for either of these apps by heading here: Appolition, Bail Bloc.