Trump Tells Suffering Puerto Rico Residents: 'Don't Believe the Fake News'
As Puerto Ricans struggle to survive after Hurricane Maria, Trump insists first responders are doing "an amazing job."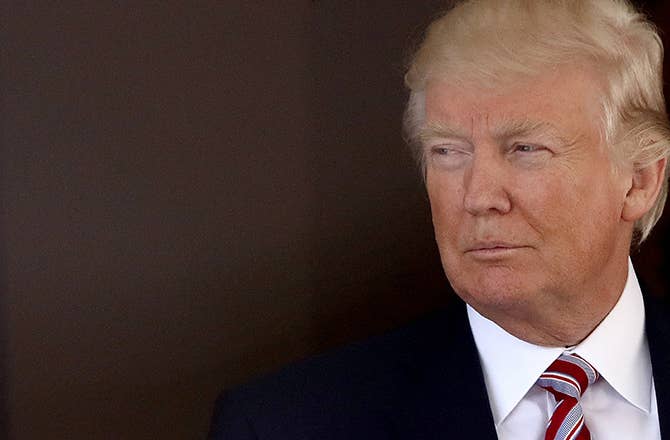 Getty
Image via Getty/Win McNamee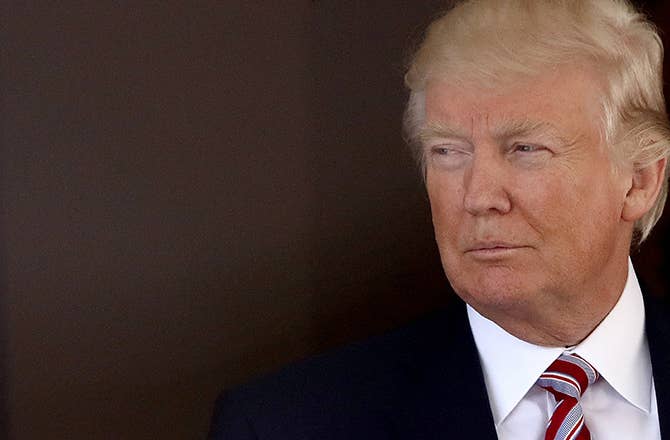 Donald Trump is now using the Puerto Rico crisis to take shots at mainstream media, demonstrating once again just how shameless and predictable he is.
As the U.S. territory struggles to cope with the devastation caused by Hurricane Maria, Trump's administration has faced growing criticism for its slow and inadequate response. The president suggested federal aid was being hampered by "big water, ocean water," and said Puerto Rico's suffering was due to its weak leadership. He also said the military and first responders were doing an "amazing job." San Juan Mayor Carmen Yulín Cruz said that wasn't the case, and delivered an emotional plea earlier this week.
"I will do what I never thought I was going to do. I am begging, begging anyone who can hear us to save us from dying," Cruz said Friday. "If anybody out there is listening to us, we are dying, and you are killing us with the inefficiency."
The harrowing message prompted this response from Trump:
POTUS previously claimed Cruz was acting "nasty" toward him because Democrats were controlling her. He also said dDemocrats were working with media outlets like CNN and NBC to spread "fake news" about relief efforts or lack thereof. 
The Fake News Networks are working overtime in Puerto Rico doing their best to take the spirit away from our soldiers and first R's. Shame!
Results of recovery efforts will speak much louder than complaints by San Juan Mayor. Doing everything we can to help great people of PR!
According to the New York Times, at least 16 people have died in the wake of Hurricane Maria. That number is expected to rise as the people on the island struggle to secure necessities like water, food, medicine, and power.